Airport Bremen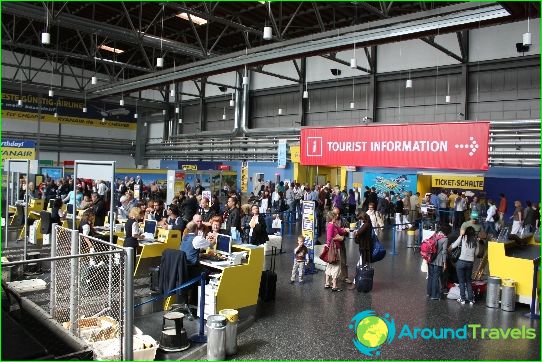 The international airport is in Bremenapproximately 3.5 km south-west from the city center. Bremen Airport connects to major cities in Germany and in several European cities, including Moscow.
History
The history of the Bremen airport began to emergeback in 1909, when the company Bremer Verein für Luft (schiff) fahrt construction of the airport had been planned for airships, which is located in the northern part of the city. Soon, however, because of the constant complaints about the noise, it was closed.
The airport itself was built only in 1919,after the war. After 6 years, it was put into operation the first terminal. Airport then had 4 runways that intersect each other and allow for takeoffs and landings in any direction of the wind.
After World War II US Air Force used the airport as a military base.
In early 1949, the newly resumed passenger flights. Later, the airport has undergone some changes, was extended for one runway and came radio devices.
increase the length of the runway, it was decided in 1988,For your safety. As a result, there were only two bands, one of which is used exclusively for takeoffs. A year later, the airport seriously upgraded - built new terminals, parking lots, etc. Currently, passengers are welcomed 5 existing terminals.
services
Bremen Airport offers passengersAll essential services that you might need on the road. Cafes and restaurants, shops, Duty-Free, ATMs, currency exchange, luggage storage, etc.
If necessary, passengers can contact the medical center, located at the airport.
There is a special play room for passengers with children. And, of course, VIP-hall for business-class passengers.
parking
Airport belong 2 parking designed for 4500 seats.
Transport
As noted above, the airport is not far from the city center, so do not be too hard to get there.
departs tram (line 6) Straight from the airport,which will deliver passengers to the central station. the movement interval of about 10 minutes, the same amount of time it takes the path. In addition to the airport depart several bus routes. The last mode of transportation - a taxi.
Photos Bremen Airport