Leipzig Airport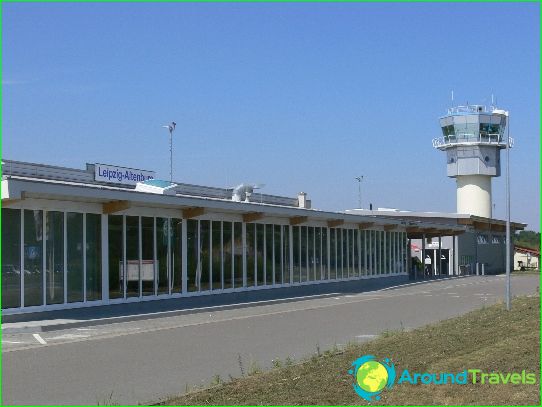 Leipzig / Halle International Airport - one ofGerman airports. It takes 14 place in the country's largest. From the name is not difficult to guess that the airport serves 2 next to it the city - Leipzig and Halle. The airport was put into operation in 1927.
The airport has two runways with the same length, which is 3,600 meters. Annually serviced sufficiently large flow of passengers, more than 2 million.
With the large number of cooperating airport. Airlines such as Air Berlin, Lufthansa, Ryanair, Tunisair, etc. Flights to mainly take place in European cities - London, Barcelona, ​​Istanbul, etc.
services
Leipzig Airport has two passenger terminals, which offer the most comfortable waiting environment for its guests.
cafés at the terminal area andrestaurants, airport, guests are always welcome to visit them. Here you can also find quite a large shopping area, where you can buy a variety of goods such as souvenirs.
In addition, for those who like to move independently while traveling, at the airport operating companies that provide cars for rent.
Of course, here represented by a standard set of services - ATMs, VIP-hall, a post office, luggage room, etc.
For entertainment lovers at the airporthour casino, and for those who want to enjoy the view of the airport and surrounding areas on the roof of the building has a special terrace - with 30 meter height you can enjoy a wonderful view.
It is also worth separately identify such service asflight simulator. There is a special simulator, which is used for training pilots on the terminal. Passengers have the opportunity to observe the learning process or independently try subtleties of piloting.
Getting there
From the airport in Leipzig, the nearest city, you canreached in several ways. Perhaps the most simple - it's a train. The train station is located directly below the terminal. Trains run to the nearest city - Leipzig, Halle, Hannover, etc.
Also from the airport regular buses.
As you can see taxis and rented cars as an alternative.
Photos of Leipzig Airport