Airport Stuttgart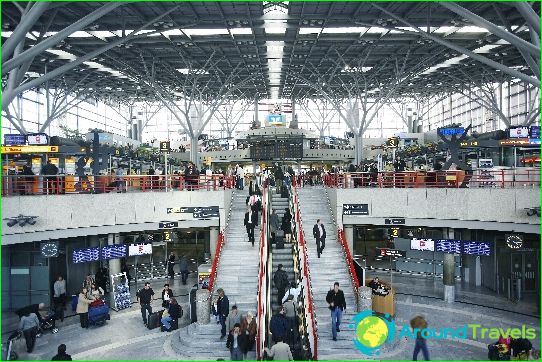 Stuttgart Airport is located about 10 kmsouth of the city of the same name in Germany. This airport is among the six major airports in the country, his passenger is almost 10 million per year.
Stuttgart Airport is an important hub for such well-known airlines in Germany as Germanwings and TUIfly.
Also located near the airport Stuttgart Trade Fair, which is one of the largest in Germany.
History
Stuttgart airport was built in 1939. After 6 years, they start to manage the US Air Force. Only in 1948 the airport was returned to the local authorities, but the US Air Force still use the airport as a base for helicopters.
In the same year runway of the airport is not just expanding, in 1948, 1961 and 1996. As a result, right now its length is 3345 meters.
In 2004 he was replaced by a terminal that exists from the very beginning of its existence the airport. Now the airport has 4 terminals, which allow to serve about 12 million passengers a year.
services
Stuttgart Airport offers passengers a variety of services.
Numerous cafes and restaurants offer their services to everyone. Also passengers while waiting for their flight can visit the shops or take advantage of free wireless internet.
In addition, passengers can go through an automatic check-in, as well as get answers to their questions at information desks.
If necessary, you can contact the clinic or buy the necessary medicines in a pharmacy.
For passengers with children provided a room mother and child. For children there are special play areas.
parking
Airport offers visitors a large parking lot, designed for 11 thousand seats machine.
Getting there
The easiest way to reach the city by train. From terminal 1 at an interval of 20 minutes for trains that dovezut passengers to the city center. The journey time will take about half an hour. Ticket price will be in the region of 3.4 euros.
Also from the airport depart several bus routes and travel times and ticket price is about the same.
For 30 euros to any point of the city will give the passenger the taxi, their parking directly at the output terminal.
Photos Stuttgart Airport