Airports in Germany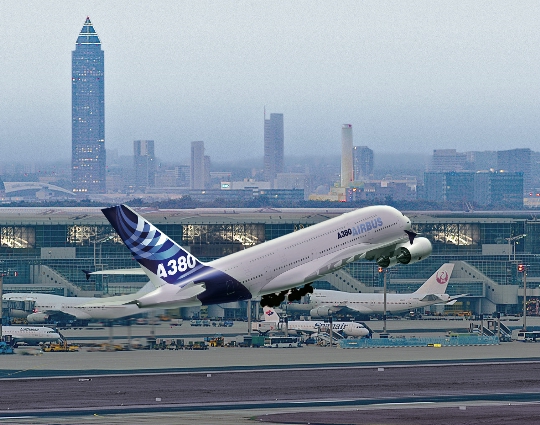 Of the nearly four dozen airports in Germanyof particular importance for the tourists have a number of international, where there are regular flights from the Russian capital. Time to cities in Germany, where the land aircraft airline "Aeroflot", the Lufthansa and Air Berlin, ranging from 2.5 to 3 hours.
The international airports in Germany
The main list of the international air ports, usually used by the Russian travelers:
The airport in Frankfurt is not onlyIt is the largest air gateway of the country, but also serves as a docking place a huge number of flights operated across the Atlantic - the US, Mexico and South America.
Munich Airport takes tourists who arrived to enjoy the excursion program and relax in the ski resorts.
Aircraft from Moscow to sit down at the airport Tegel in Berlin.
Hamburg airport, despite a century - one of the most modern in Europe, thanks to the recent modernization at the end of the last century.
Harbour Air in Stuttgart popular with lovers of German beer. In spring and autumn the German international airport receives thousands to take part in beer festivals.
metropolitan area
The main international airport in Berlinnaspolozhen 8 km north of the center. It consists of six terminals, some of which can be regarded as "waiting rooms" within a single building. Terminal A is considered the primary and receives most of the international flights. The terminals based airline Air Berlin, performing flights at very reasonable prices.
Among the carriers appear Turkish,Finnish, Ukrainian, Swiss, Scandinavian and many other companies carrying passengers to all major European cities. Home airline flies even in the United States and Cuba.
Transfer to the city carried on buses andTaxi. X9 stop routes 109 and 128 to easily find the exit of the terminals. Alexanderplatz can be reached by a rented car, rental which are located in the arrivals area.
Additional information about the capital's airport on the site - www.berlin-airport.de/en.
On the wings of Lufthansa
The largest and most popular airline in GermanyLufthansa is based in the Frankfurt airport. The largest air harbor of the country is located 12 km south-east of the city, and two of its terminal capable of serving more than 65 million. People annually.
Terminal 1 is used mainly, Lufthansa. The Terminal 2 serves passengers of regular flights Air Berlin, American Airlines, British Airways, Cathay Pacific, Finnair, Iberia, Japan Airlines, LAN Airlines, Malaysia Airlines, Royal Jordanian, S7 Airlines and members of SkyTeam alliances - "Aeroflot", Air France, Alitalia , China Airlines, China Eastern Airlines, Czech Airlines, Delta Air Lines, KLM Royal Dutch Airlines, Korean Air, Saudia, TAROM and Vietnam Airlines. All of this in Germany airport committed more than 1,300 flights a day to 111 countries and 275 cities in the world.
Details on the website - www.frankfurt-airport.com.
Photo