Berlin Districts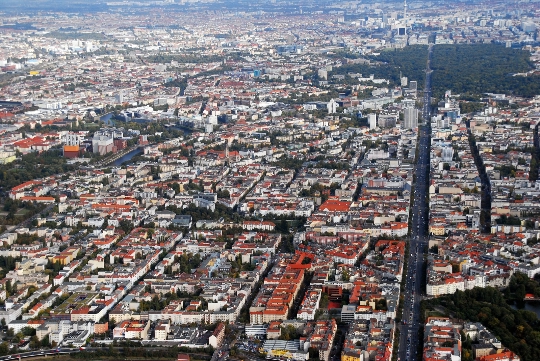 Looking at the map of the city, you will see that the areas of Berlin - it's 12 districts to 95 districts (they have their own government, which is headed by the mayor).
Names of districts (districts) of Berlin
The Berlin districts areFriedrichshain-Kreuzberg, Charlottenburg-Wilmersdorf, Lichtenberg (you will find the museum and the zoo Friedrichsfelde with lock) Reinickendorf (surrounded by lakes and forests, ideal for walks and picnics), Neukölln (tourists will be interesting area Rihardplats and local opera), Mitte, Martsan- Hellersdorf (travelers will be interesting parks Bisdorf and Marzahn) Pankow (pay attention to the schönhausen palace, which adjoins the park), Tempelhof-Schöneberg, Spandau Steglitz-Zehlendorf, Treptow-Köpenick.
Description of the main areas and attractions
Mitte: its sights better not to examine the photo, and live - guests are advised to focus on the TV Tower, the Brandenburg Gate, the temple and the French Cathedral, the Reichstag, Museum Island. They can find here restaurants, night clubs and concert halls. The structure includes the Mitte district of Tiergarten - he has Potsdamer Platz, Zoo, Bellevue Palace, the Tiergarten park.
Steglitz-Zehlendorf: It offers guests relaxing on the lake-Wanze Groser and his Shtrandbad the beach (you can come during the yacht regattas). If desired, you can visit the Botanical Garden and recreated by archeologists German village in the district of Dahlem. Another interesting place of this district - Tower Birpinzel.
Treptow-Köpenick: there are many water bodies, forests and parks, so the place is popular with those wishing to relax in natural surroundings and take a proactive activities (skating surfing, scuba diving). As for attractions, the attention of tourists deserve sculpture "Molecule Man", a monument to Soviet soldiers in Treptow and Köpenick palace.
Where to stay tourists
If your goal - to stay in the heartBerlin to be close to the main attractions, it makes sense to stay in the Mitte district, but it will affect your budget (there are hotels - the most expensive in Berlin). Are you interested in an elite district, there are shops, restaurants, parks and places for promenade - to live in a hotel near the Kurfürstendamm.
Students and tourists who wish to experienceBerlin night spirit, it may be advisable to look for hotels and hostels in Friedrichshain-Kreuzberg - there is a lot of street eateries, nightclubs, inexpensive cafes.
Special mention deserves the Neukölln - tourists are not recommended to stay in the area at the time relaxing in Berlin, because the crime rate is higher than in other areas.
Photos Berlin district