Excursions in Berlin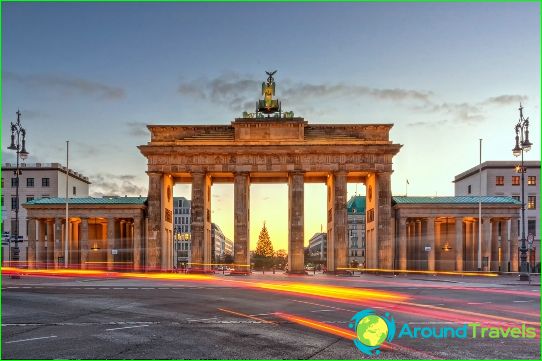 If you are the first time in the German capital, theto know it is better to start with the tours. Fortunately, that their city has its fair share, guides speak many foreign languages, and even if you are not part of a tour group, you choose your own route excursions in Berlin will not be difficult. Very informative tour will, which is called the City-Circle. It is carried out on a comfortable bus to the most interesting and important places of the city.
Its feature is that during circulartour 20 stops provided, any of which you can get off the bus and continue on their own familiarity with the capital, visiting, such as the Potsdamer Platz or to make shopping at the famous Friedrichstrasse or Kurfürstendamm. Or maybe you want to visit the Museum Island or take a ride on the river. Then we can again come to a stop tour buses that ply here punctually, and continue to explore the city.
Very interesting tour of the post-industrial landscape of the city. During it you:
Visit the abandoned shops Reichsbahn;
You will see the place where he first began producing vinyl plastinniki and light bulbs;
Learn what clinker facade;
Walk on Shtrabau;
Get acquainted with graffiti Berlin Wall, the most famous of which - "Kiss Brezhnev";
You will see the former harbor of East Berlin.

A variety of sightseeing tours
For tourists organized a variety of sightseeingexcursions in Berlin. There are bus tours, hiking, on its transport case. There are so many, and everyone will be able to choose what is closer to his heart that most interests him. Many guides you will go to the meeting and may request to change your route so you can see exactly what you want in the first place. But here is something to see. Kogo-to interested in recent history - the Reichstag, the Chancellery, the place where was the Berlin Wall, a monument to the Soviet soldier and kto-to wants to go further and in the cathedrals and churches of the German capital, visit the Humboldt University, to pass on Palace Bridge, look at the state opera or visit the oldest church of the city - St. Nicholas..
Photo excursions in Berlin