What to do in Berlin?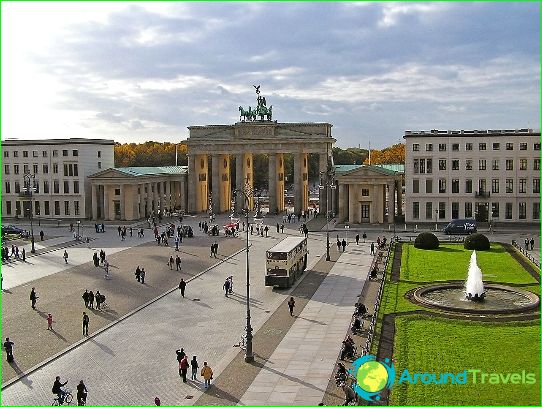 Berlin - a beautiful city, where thousands of tourists flock to, because there is, what to see and what to visit.
What to do in Berlin?
Go on a tour of the Reichstag, climb the glass dome;
Walk on the Island of Museums;
Visit the Cathedral and climb its dome to enjoy the magnificent panorama of the city, opening out;
Take a walk through the area Postdamerplats to admire the modern architecture;
View on the remains of the Berlin Wall.
Things to do in Berlin?
See all the main attractions in Berlinand spend a little time as possible, to use the service "Hop on / Hop off" (the ticket is valid for 2 days) - that is, during a bus tour (tour is accompanied by an audio guide in 13 languages, including Russian) everyone can come off and drop into the bus, when and where it is convenient. So, you can see the Alexanderplatz, famous museums, Potsdamer Platz, Television Tower and other interesting places.
Dreaming illegally on foot to cross from East Berlin to West? Use the services of experienced guides, the guides - they lead you through the "secret paths" for only 12 euros.
For those who want to benefit from the visit museumsand move around the city by public transport can buy Welcome Card (expiration date - 5 days). This card gives 50% discount on entrance fees to museums and free travel on public transport.
Relax in beautiful places with beautifulnature can be in Treptow Park: here you can walk along the long shady avenues, both on foot and by bicycle. Then go have a meal in the open air in a local cafe. Be sure to visit the largest and most famous park "Tiergarten": here you can walk barefoot on the thick grass, or soak up the rays caressing sun on a bench near a pond.
To see a variety of animals that live in the open enclosures, should go to Berlin Zoo. It will be interesting for tourists and young adults and their parents.
And next to the zoo passes famous boulevardKurfürstendamm (Ku-Damm), where they found their refuge full of shops, cafes and souvenir shops. There should definitely buy new clothes and souvenirs.
Shoppers should visit stores withreasonable prices, located on the street Kurfürstendamm and Friedrichstrasse. Inexpensive clothing can be purchased in stores and on the street Vilmersdorfershtrasse. Luxury same brands (Chanel, Gucci, Max Mara) is to look at the Kurfürstendamm shopping street and the adjacent lanes.
Unforgettable time on Lake Langer possible, because everything is here, as in this resort - beaches, restaurants, green streets and yachts.
Berlin pleases all its guests historical attractions and modern entertainment - bored here nobody would have!
Photos where to go in Berlin