Where to go with children in Berlin?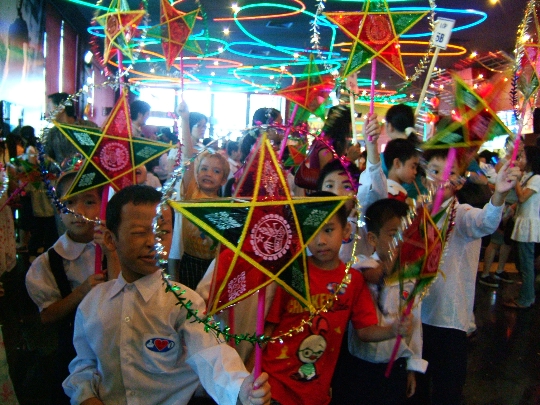 Among the most attractive cities in the world relates the capital of Germany - Berlin. On the territory of the city there is entertainment for children and adults.
The famous entertainment venues
The trip to the German capital, you can do in any season. In Berlin you will find many museums, landmarks, attractions, and grand children's cafe.
With a child you can get into the country of Lego,which is located in one of the shopping centers. Legoland is an exhibit created from Lego parts. There's a child will spend time usefully, for entertainment accompanied by training. Legoland is located near the railway station on Potsdamer Platz. Children's ticket costs 15 Euro, adult - 19 euros.
Wonderful place for leisureIt is a zoo. There are more than 15 species of animals. Berlin Zoo is the largest in the world. To view it in full, will have to spend the whole day.
Next to him is a huge aquarium,occupies three floors. If the child loves rides, take him to an amusement center Jacks Fun World. It is characterized by a variety of equipment for children's leisure activities. There are mazes, cable cars, slides, wall, golf and others.
Many pleasant experiences you can get invisit while in Berlin's water park. It is the center of water activities, where there is a swimming pool with islands, tropical village, forest, beaches and waterfalls. This complex is located area for beach volleyball. In the water park organizes various competitions, contests, safari.
Interesting leisure child
Where to go with children in Berlin, to adults andit was not boring? If you want to have a good time with the whole family, visit Eldorado. This entertainment center is a town in the Wild West style. There you can see in the Indian dwellings, ride a horse, shoot a film about the family leisure, etc. Admission for adults costs 19 euros for a child -. 3 euro.
Berlin is Movie Park "Babelsberg"which provides all the opportunities for cognitive and exciting holiday. This impromptu Hollywood, where you can get acquainted with the cinema. For visitors there are rides with surprises, guaranteeing adrenaline. There you can see the best films and visit the stunt show. Movie Park is a 40-minute drive from Berlin. You can reach it by car or train.
Resting in the German capital with the whole family, visit a children's circus Cabuwazi, offering an interesting presentation. The program involves the trainers, jugglers, clowns, acrobats and others.
Photo