Suburbs Frankfurt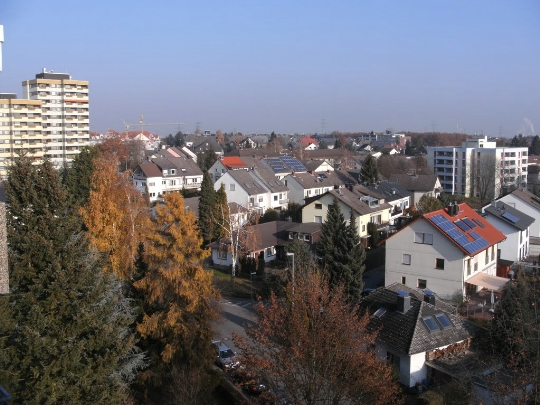 This is considered a major German metropoliseconomic, financial and tourist center of the country. At the suburbs of Frankfurt constitutes one of Europe's largest urban agglomerations, and its airport is the transfer point for the thousands of passengers daily. The city is divided into 46 administrative districts, and most of them were once self-sufficient settlements were joined over time in the city boundaries.
Höchst in the west
This suburb of Frankfurt am Main is famous for itsa festival dedicated to local folklore. Every year in June availability in hotels Höchst is not so great a desire to touch the Germans to their own national culture. Part of the event always gets a beer festival, during which enjoy plenty of varieties of beer can be directly outside on the city streets and squares.
In the program there are also the fair where therethe chance to buy souvenirs and authentic German food brought by local farmers. Indispensable perform folk music folk groups.
The main architectural feature of thea suburb of Frankfurt am Main -. Church of St. Justina, built in the era of the Carolingian. Carolingian dynasty ruled these lands, members of the State francs, in the VIII century. Generally old Hoechst remained good and in addition to his temple, guests can capture for the family album building workshop craftsmen built the XVI century. The take away as a souvenir from this fine work of the local factory for the production of porcelain.
From Roman times
The history of this suburb of FrankfurtIt began in the era of ancient Rome. Then a wooden legionnaires camp and a triumphal arch was built. In the 70s a new era of wood replaced the stone, and the water supply of the city "instructed" grand aqueduct. On the site of the modern train station in Mainz there was an amphitheater and city wall protected the residents from the raids of the enemy.
The architectural dominant of the south-western suburbsFrankfurt was and remains in Mainz Cathedral for the last thousand years. This three-nave basilica in Romanesque style with the Gothic and Baroque elements built from X to XV century, and in the Middle Ages here a few crowned monarchs. The length of the majestic building is 116 meters on the outer walls and the height of the western tower - 83 meters.
Photo