Dresden Airport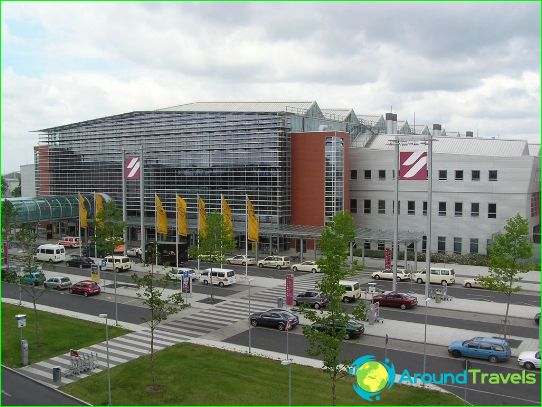 The international airport of Dresden is located onearth Klotzsche, 9 kilometers from the city center in the northern part. For a long time, the airport was named the title of the land on which is based - Dresden-Klotzsche, but was renamed in "Dresden International" airport in September 2008.
The airport operates around the clock and servesabout 2 million passengers a year, its runway with the length of 2.8 kilometers, reinforced concrete. Every day from the airport in Dresden, sent aircraft to over 50 destinations, including in Moscow (4 times a week). The airline has successfully cooperated with well-known airlines around the world Europa Air, Lufthansa, Germania, Aeroflot and other air carriers around the world.
History
The date of foundation in commercial airportDresden is considered to be in July 1935. Initially the airport was planned to be used for commercial air transport, but during World War II airfield in Germany took flight military units. After the war there was based parts of the Soviet Army. For civil traffic Ball airport opened in 1959.
In the early 90s, after the unification of Germany, the airport conducted a large-scale reconstruction, has expanded its route network, after which the company increased ridership.
Tools and Services
The passenger terminal of the airport in Dresden - a converted former hangar and industrial architecture makes it special among all German terminals.
All the airport services ranging from registrationrack, business halls, and a viewing platform, offering a breathtaking panorama of the runway, and ending with the arrival and departure areas are located under one glass roof. Short distances between certain portions of the terminal, escalators and elevator make mobile and convenient to travel around the terminal.
There are all conditions for comfortableresidence of passengers. Work items are information offices (including in Russian), box office ticket sales from different airlines, many boutiques with souvenirs and printed materials. There is a convenient navigation system with pointers and informational announcements in two languages. Provided hour security Airport.
Transport
Airport in Dresden with the other states of Germany associated railway line and the highway. In the terminal building, there are bar, where you can order a taxi from the city's different transport companies.
Photos Dresden Airport