Shopping in Hamburg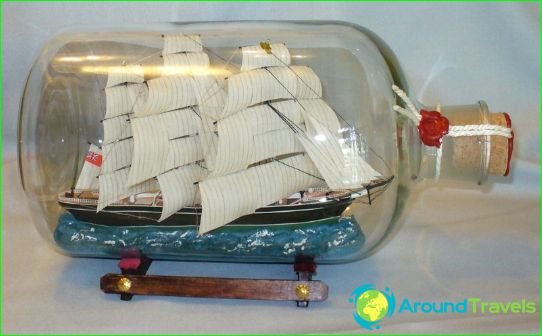 Hamburg - commercial and cultural centerNorthern Germany, and also one of the largest port cities in Europe. There are many offices, banks, insurance companies and, of course, shops, boutiques and shopping centers. No city in Europe can boast such a large number of streets with fashionable boutiques and shops. Shopping in Hamburg - an unusual and exciting experience. Walking for shopping passages and pleasant town in the rain and in the heat, as almost all the shopping streets of Hamburg are designed in such a way that the transitions and canopies protected from any bad weather. they are located mainly in the western part of Hamburg.
What to buy in Hamburg? This is a rather complex issue, because in this beautiful city you can buy everything. What is not only here - fashionable clothes and shoes, jewelry, porcelain, leather products, a variety of souvenirs - and this is not an exhaustive list of things to offer local shops.
Brand clothes. In Hamburg it is often possible to meet the most famous models and fashionistas of the world, which is not surprising. In Hamburg, a designer collections are highlighted not only the huge shopping centers, but also the whole of the street where you can buy clothes and footwear brands such as: Tom Tailor, Hermes, Giorgio Armani, Louis Vuitton, Versace and Burberry.
Souvenirs. Being a seaport, a great success in Hamburg are dark blue baseball cap, magnetic figures, vests, caps with the image of the ships, coats of arms, famous personalities of the city, explorers and travelers. And, of course, as much as possible to leave this magnificent city without a traditional ship in a bottle, panoramic postcards and magnets are the main attractions of Hamburg. Quite a popular souvenir, which is brought from Hamburg, are porcelain figurines of «Meissen». They can be purchased at any large mall or specialty store brand. Well, all the chefs will be delighted when you hand them a set of popular cutting Solingen knives. Symbolic, but a nice souvenir can become a German beer mug made of ceramic, porcelain, metal or glass and decorated with a symbol of the city or other image, indicating that this thing has been done is in Hamburg. And to take your compatriot even more fun and give him a bottle of genuine German beer and intoxicating famous German sausages.
Sweets. What to bring from Hamburg inveterate sweet tooth? Of course, shaped marzipan and chocolate in the form of fish, delicious cakes and a choice of sweets, which are sold in any supermarket town. Hamburg is very rich in gastronomic delights of its own production, allowing to identify their origin is unmistakable. Only here you can buy a souvenir confectionary «Hamburger Elbkiesel», which is a colorful jars with caps filled with chocolate candy and different varieties of candies, simulating sea pebbles.
Tea. Oddly enough, but one of the most characteristic products of Hamburg was the tea. Across the city generously scattered many shops with a huge range of tea varieties. Especially popular among the tourists here enjoying tea with caramel, apple and cinnamon.
Number of Photos in Hamburg