Education in Germany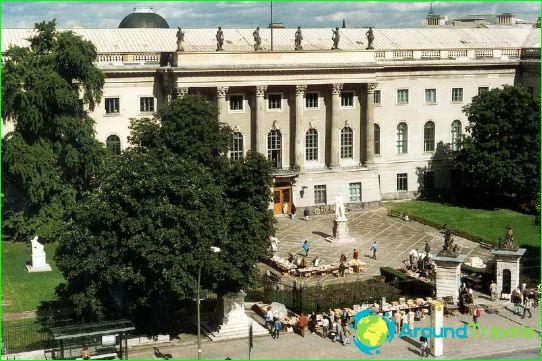 Education in Germany is popular in the world community. This can be judged by the following criteria:
The high level of education;
The presence in the country for more than 300 universities, which trained about 2 million students;
Availability of training programs, which are based on and the old university tradition, and the latest techniques;
Involvement of teaching well-known figures of science and technology.
Because based educationGermany is the principle of "academic freedom", each student has the right to choose their own curriculum, academic disciplines, its plan for the development and even the teacher.
Options for studying in Germany:
Get higher education (first and second);
Master's degree;
Write a thesis;
To come to the country to become familiar with it and its educational systems in order to improve the language;
Walk or apprentice.
To enter a university in Germany, you need to ownGerman language at a high level (in the case of need for learning or improving the language, you can enroll in a paid or free courses for foreign students) and submit DaF Exam (DaF certificate gives the right to receive an education in Germany). Pass this exam can be in Moscow, for example, at the Goethe-Institut.
In Germany available to Russian studentsthe ability to finance their tuition and living by obtaining scholarships and grants (for more information on the German funds and programs can be found in the brochure "Scholarships Federal Republic of Germany").
Features of the application to study at a German university
Submission of application should not take place directlybetween you and the institution of higher education, and through an intermediary (the majority of educational institutions collaborate with the company UNI-ASSIST). This means that a complete package of documents together with the application and the application form you have to send it in this company (it takes a commission for processing of documents - about 70 euros).
Education in German schools is carried out by semesters: the winter semester begins on 1 October, and the summer - from 1 April. Tip: apply for the winter trimester advisable until 15 July.
Advantages of training in Germany: students have the opportunity to schedule and decide what days and what a pair of them to come.
Photos schools in Germany