North Germany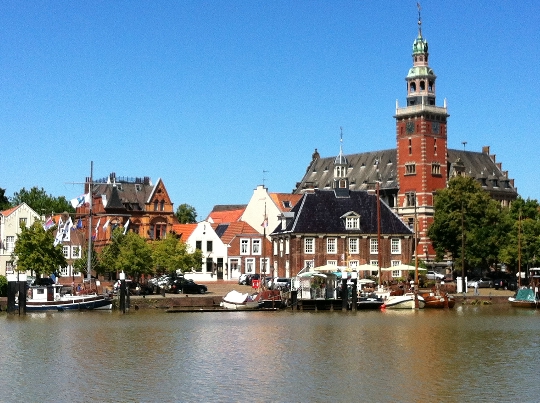 North German region has no clear boundaries. It includes the northern lands of the country, as well as areas where the population speaks Low German. North Germany is different sloping landscape and bordering the Baltic and North Seas. It is dominated by harsh climatic conditions: high winds, cold air, frequent rains.
Famous places in the north of Germany
This region is divided into the North-East andNorth-West Germany. Here are the cities of Hamburg and Bremen, Schleswig-Holstein and Lower Saxony. The most visited city in the country is considered to Hamburg - a port city, which was founded in the IX century. His story is very interesting, because it is the hometown of many famous people (composers Mendelssohn, Brahms and others.). Today, Hamburg - the largest center of culture. Its territory runs at least hundreds of concert halls and clubs, 60 museums and 40 theaters. In its central part there is the Alster lake, around which lie the scenic parks.
In Hamburg, there are numerous channels throughwhy it is sometimes called the Venice of the North. It is a city of contrasts, where among the old buildings towering modern buildings. Tourists can make a fascinating cruise along the Elbe River, after leaving Hamburg. No less famous city in the north of Germany is Bremen. There are such famous buildings as the town hall of the XV century, St. Peter's Cathedral of the XI century, and other architectural monuments. In the northern part of the country is an interesting region with the capital of Lower Saxony in Hannover. The territory extends from the region of the Harz mountain areas to the coast of the North Sea. Lower Saxony, gave the world many famous people: Leibniz, Gauss, Bruch, and others.
Holidays by the sea
The North Sea coast and East FrisianIslands - are objects of attention of tourists. There are numerous parks, nature reserves, castles. In this area are popular winter sports. Harz mountain peaks make it possible to ski. Arriving in the north of Germany, travelers visiting the sights of Schleswig-Holstein, with its capital in the city of Kiel, Lübeck and its historic center, and other places. The North Sea is known for its nice beaches, sand dunes, small islands and clean air. Here are the attractive resorts Westerland, St. Peter-Ording, where well developed surfing and kayaking. The nature of the offshore islands of the North Sea is very picturesque, but there prefer to drive themselves residents. In the northern regions can see different scenery. Closer to the center of the climate becomes milder, and the territory is covered by forests.
Photo