Outlets Germany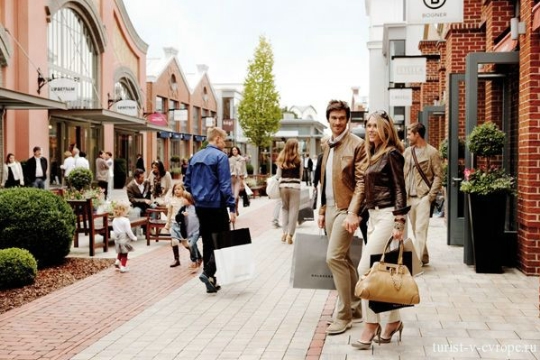 Hundreds of factory outlets in Germany are notleave no doubt - many products, especially sports direction, convenient and profitable to buy in this European country, even during routine tours.
Useful things
Discounts on products from their original price in Germany outlet shopping can be between 30 to 70 percent, with the greatest benefits customers receive unmarketable sizes.
In the season of sales profit from the shopping outlet shoppingGermany increased further. In late January, the upcoming week winter discounts, and in late July - summer. Both seasons last for 3-4 weeks and on price tags appear particularly pleasing figures.
Most of the outlets in Germany is working onreturn system of value added tax. Do not forget to get the seller a special form, fill it out and presenting to the customs together with shopping on departure or departure from the camp, you can return up to ten percent of the money paid for the goods.
Fungal place
Fashionesta Outlet Store on Flinger Strasse inDüsseldorf - a few dozen different brands, representing in their boutiques, world-class products. C 10.00 to 20.00 you can favorably buy clothes, shoes and accessories from Prada and Calvin Klein, Versace and Dior, Hugo Boss and Armani.
One of the first in the country Outlet City Metzingenrecognized as the best and most popular outlets in Germany, and tourists and locals. Dozens of brands present their products under its roof, located near Stuttgart airport. Flyaway From the railway station in Reutlingere ply shuttles, where a shopping center within 10 minutes, easily accessible by train. If the trip is planned from the center of Stuttgart, you should take a train every half an hour from the exhaust of the central station.
If your goal - a wedding or evening dress,go to Bremen. The local outlet Lilly is ready to provide every customer the opportunity to choose and buy an elegant and luxurious dress at the best price.
One of the largest outlets in Germany OutletBerlin offers hundreds of fashionable products and practical brands exhibited in dozens of boutiques. Year-round discounts of up to 70% and a convenient location shopping center make it one of the most popular in the country. To get to the shops and just on the subway and on the ground transport.
Photo