How to fly from Munich to Moscow?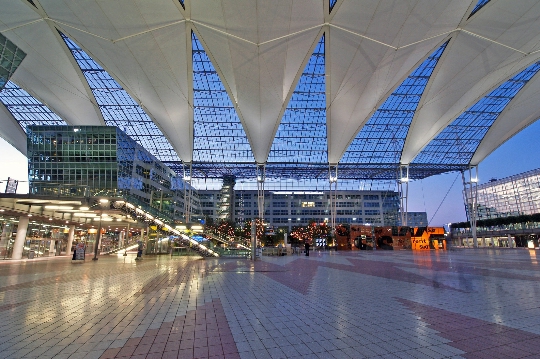 In Munich, you could walk along the Mirienplats,admire the panorama of the city, up to the observation deck of one of the towers of the Cathedral of Our Lady, to visit the palace of Nymphenburg, see the Temple of Diana, look at the museum BMW, a walk through the English Garden, go to amusement parks "Legoland" and "Europa Park", and enjoy the taste of the famous Bavarian beer? Now you need to go to Moscow?
How to fly from Munich to Moscow on a direct flight?
Moscow, the capital of Bavaria and separates almost 2000 km, which means that in flight you will spend about 3 hours.
Aircraft "the Lufthansa" will take you to the house exactly 3 hours, "Aeroflot" - 2 hours 50 minutes, "Air Berlin" and "the S7" - 3 hours 05 minutes.
Do not know for what amount to expect whenBuying Munich-Moscow ticket? You should be aware that the cheapest tickets sold in May, August and July (6,500 rubles), well, the average ticket in this area are sold at 23,400 rubles.
Flight from Munich to Moscow with transfers
The average length of connecting flights - from 4 to 17 hours (offer travelers to fly to Moscow via Copenhagen, Dusseldorf, Malta, Vienna, Zurich and other cities).
So, make a change in Malta ( "Air Malta"), youspend for the trip 14 hours in Warsaw ( "LOT") - a little more than 4 hours, in Barcelona ( "Iberia") - 7:00, in Düsseldorf ( "Air Berlin) - 5,5 hours, in Brussels ( 'Brussels Airlines ") - 6.5 hours, in Athens (" Aegean Airlines ") - 7:00, in Amsterdam (" KLM ") - 8 hours in Ljubljana (" Adria Airways ") - 5 hours in Zurich and Geneva (" Swiss ") - almost 16 hours.
Selection of the airline
From Munich to Moscow will help you get the following airlines (they carry out flights on the Embraer 175, Canadair 900, Boeing 737-800, Embraer 195, Fokker 100 airplanes and other):
- "Lufthansa";
- "Sas";
- "Air Berlin";
- "Aeroflot".
For registration of flights from Munich to Moscow responds Airport named Franz Josef Strauss (MUC), remote from the center of Munich is 30 km away.
There before flying home offers a placeluggage in the automatic storage, take photos in fotoavtomatah, watch television talk show broadcast from the conference hall, to change the hairstyle, hair salon, spend time in an internet cafe or a mother and child room, to satisfy your hunger in one of the points of public catering, visit the brewery.
What to do in an airplane?
To please their relatives and friendsMunich gifts (beer mugs and beer, jewelry with Swarovski crystals, watches, national costume items, wooden toys in the form of a nutcracker tin soldiers, crafts made of stones and minerals, ceramic candlesticks, porcelain figurines) in flight think, to whom and what to present a souvenir of your trip to the capital of Bavaria.

Photo