Trip to Germany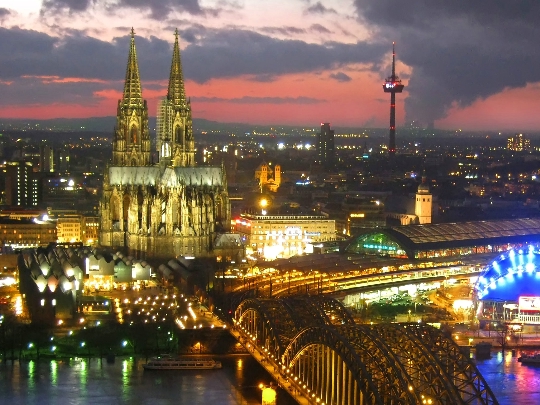 The trip to Germany, and travel around the country will be very comfortable, because the transportation system is almost perfect.
Transport cities
Major cities in Germany offer several options for public transportation: Metro; trams; commuter trains; buses; Taxi. For small towns - a bus and tram routes.
The fare depends on whosefederal property you currently are. But the difference is relatively small. In this case you can use the travel tickets, which allow travel on any form of public transport.
Tour price depends on the distance. All the big cities in Germany zoned and the ticket price is determined by the number of zones to be crossed when traveling.
It is best to buy tickets,valid for one day. Buy a travel card can be either automatic cashier or at the central station. The ticket is valid from the moment of its composting.
Very easy to use ticketing Welcome Card. This type of travel is specially designed for visitors to the city, because in addition to travel on all forms of public transport, and even includes discounts at museums, parks, etc.
Trams
Tram lines are available in all major cities of Germany. At the same route except the streets of the city captures and its suburbs.
Externally very similar to the German tram train. Very often long tramway compositions can be seen in small towns where there is no subway lines. The trip is very comfortable thanks to the soft comfortable chairs. Drive your stop, you will not be able, as each car has an electronic scoreboard.
Buses
Enter buses only via the front door, while presenting travel. If this is not present, the driver can buy a one-time ticket. The buses also have a board with the names of the stops.
At each stop, be sure to schedule hangingmovement and to find out when the next bus will be enough to find the number you want. Most often they go in rush hour, but in the morning and evening, the waiting time increases slightly. Work with bus lines and six in the morning until midnight.
Bahn
Find the entrance to the platform may be on a big letter S. At the station you will certainly see a map of routes on which you have to find the right stop.
In Germany trains are used not only as aground transportation. Very often - especially in large cities - lines also pass as the metro underground. And one station can automatically be used for planting, as in the subway car, and train.
Recreation and tourism - Germany
Photo