What to do in Athens?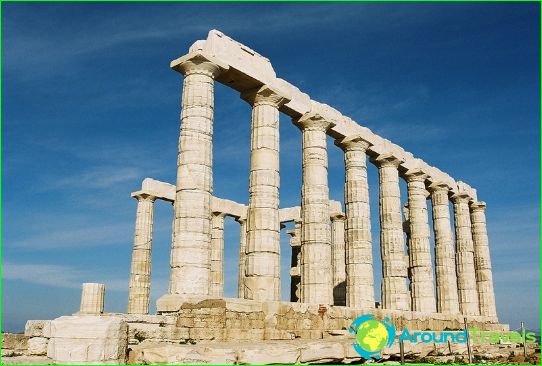 Athens - a storehouse of myths, the birthplace of the philosophers, the monastery torn down columns and armless statues. Cradle of civilization.
What to do in Athens?
See the Acropolis and the Parthenon;
Go to the National Archaeological Museum;
Go on a romantic evening trip to Cape Sounion to watch the sunset and see the ruins of the Temple of Poseidon;
Climb the hill Likavitos (277 m above sea level): climbing here in the evening, you can see the beautiful panorama of the city and the Acropolis, lit by spotlights.
Things to do in Athens?
Get introduced to Athens, you can by going tosightseeing tour: in addition to the Acropolis and the Parthenon, you will see the old neighborhood of Athens - Plaka, Dionysus Theatre, old churches and cathedrals, the ancient Agora marketplace. See all the main attractions of Athens can be as part of a bus tour. By purchasing a special ticket, valid for 24 hours, you can get off the bus, where you want, and then continue their journey.
Went to Athens in a shopping tour, you will be able tobuy fur coats, clothes, shoes, furniture, musical instruments, articles of precious metal at an affordable price. Find specialty shops and flea markets can be on the street of Hermes, as well as in the area of ​​Kolonaki and Kifissia. For coats, leather and jewelery Wooleys better to go to the streets, Servias, Nikis, Vukurestiu.
Night owls can spend time innightclubs (Gyalino Plus, Island, Gubanita Havana), and then wander to the covered market (street Afinas) otovaritsya, relax in one of the many taverns, see the light show (they are held daily at 22:10).
Music fans will be able to have a great time at the Palace of Music, which regularly hosts concerts and festivals.
Families with children definitely need to go to the amusement park Adventure Park and Allou Fan - kids will be delighted by all kinds of carousels, rides and slides.
Beach lovers can go onBeaches in the area of ​​Glyfada (Asteria Sea Side) and in the vicinity of Athens (Attiki Akti Vuliagmenis, Grand Beach Lagonissi). And you can relax on the Athenian Riviera (30 minutes drive from the center of Athens), sunbathing, swimming, doing water sports. In addition, you can go on boat trips.
Hotels in Athens at any timeyear to see the monuments of history and archeology, taste Greek cuisine, otovaritsya in European boutiques and local shops, relax on the beaches of the Athenian Riviera.
Around the World - Greece: Athens
Photos where you can go to Athens