Zoo in Athens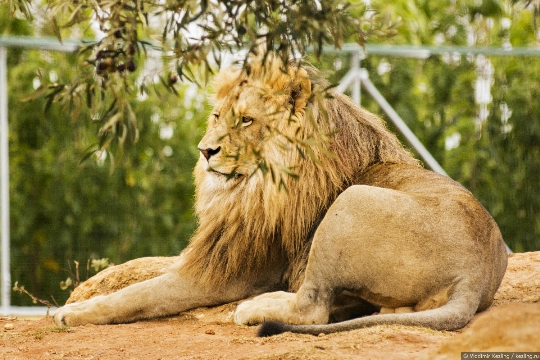 In Greece there is everything and for some time in the zooAthens became the capital of no less attraction than the ruins of ancient temples and sculptures of gods. Located in Spata suburban park is quite young, but since opening in 2000, he managed to win the love of the locals and visitors of the Greek capital.
Attica Zoological Park
Over two thousand inhabitants of Attica Parkinquisitive visitors are 400 species of mammals, reptiles, birds and reptiles. On 20 acres located spacious aviaries and ponds and created the conditions in which animals feel at home. For dealing with the name of the Attica Zoological Park in Athens it means a lot - here successfully saved the rare inhabitants of the planet and put into practice a unique educational program for schoolchildren and students.
Pride and Achievements
Zoo in Athens boasts a third place inzoological gardens world list by the number of birds contained therein. Originally it was designed as a home for birds. Today, more than a thousand representatives of the ornithological kingdom 300 different kinds of delight visitors and park employees awesome songs and elegant colors. Since 2005, there are daily shows involving birds of prey.
And in 2010 at the zoo in Athens settled the white rhinoceros, which, together with zebras and giraffes adequately represent the African savannah in the land of the ancient Olympian gods.
The management plans - opening of the evolution of the Museum, which will be detailed exposition telling about dinosaurs and other inhabitants of the Earth in prehistoric times.
How to get there?
Location of the zoo, which should be put in the car navigator looks - At Yalou, Po Box 38, Spata, Athens 190 04, Greece.
here can be reached by public transport inmetro to Doukisis Plakentias, where the seats on bus routes 319 or 321. Exit at the building of the city council suburb to bed and then take bus route 320.
On Sundays influx of visitors increases significantly, and the administration recommends to visit sights of Athens, where possible, on the other days of the week.
Helpful information
Hours zoo depend on the time of year. It opens at 9 am and visitors can stay in its territory to sunset.
The price of tickets for a visit to Attica Zoological Park:
Children from 3 to 12 years - 12 euros.
Adults - 16 euros.
Adult group of more than 25 people - 12 euros for each participant.
Kindergartens - 9 Euro per child.
Schools - 10 euros per pupil.
Students - 12 euros. When buying a ticket required license with photo.
Older visitors over 65 years - 12 euros.
Kids under 3 years old zoo visit for free, and for families with several children have special discounts.
Services and contacts
Official Site - www.atticapark.com.
Telephone +30 21 0663 4724.
Zoo Photos Athens