Bus tours to Greece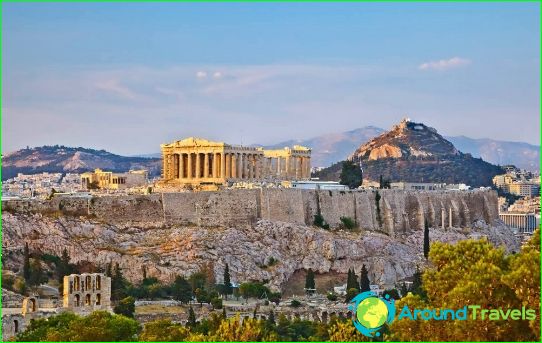 Greece, the country of orange trees and softsun, takes on its territory of tourists throughout the year. Of course, most tourists come during the warmer seasons, because many of them dream to combine business with pleasure: explore the cultural and architectural richness of the Greek and relax on the beaches, picking pebbles and enjoying the pleasant Greek music. Bus tours to Greece will help to get acquainted with the country, its culture and experience an unforgettable experience that will want to freshen up in the next year.
All Greece on the bus
The bus tour will give you an opportunity tovisit the maximum number of spectacular and culturally significant places, spending a very small amount. Travelling by bus is one of the most economical. Some tourists believe that to be most of the way on the bus is inconvenient, but it is perhaps the only drawback of this type of travel.
Of course, the cost of this tour will bevary depending on whether it is saturated with excursions and what its duration. Very popular weekly tours - during which time the traveler does not have time to get tired of the new country and examines the sights that are considered to be the most popular. In Greece, the most famous tourist "magnets" are:
Acropolis (Athens).
The monastery of Agia Triada (Meteora).
Temple of Olympian Zeus (Athens).
Palace of Knossos (Heraklion).
Temple of Athena Nike (Athens).
Spinalonga (Elounda).
Erechtheion (Athens).
Most travel agencies offer to visit these attractions, but the program still can vary greatly.
Memo traveler
It is important to know what is included in directtour price, and for that you have to pay extra on the spot. Most often, to the overall travel price includes a shuttle bus, hotels (2-3 *), meals (usually breakfast only), as well as approval of the excursion program. Tourist must separately pay a fuel surcharge (about 20 euros), medical insurance, visa for entry into the territory of Greece, as well as optional tours, which are added at the request of tourists during the trip. All of these cost the tour operator must notify his client in advance.
Many travel agencies offerbus tours to Greece, suggesting a visit to several other countries. For example, a very popular tour Bulgaria - Greece, as some operators also offer to call and to Romania. On average, the cost of a bus tour of Greece varies between 750-1000 euros, not counting the additional costs.
The most beautiful parts of the world - Greece
Photos of bus tours to Greece