Coast Greece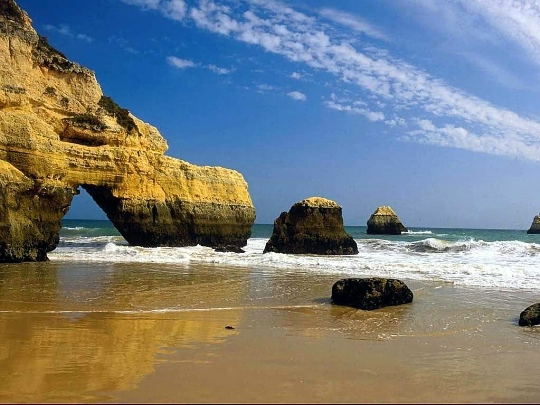 Coast of Greece - this is a dry subtropical climate, green hills, cliffs, coastal caves, pebbly and sandy beaches with dunes, clear sea ...
Greece resorts on the coast (the benefits of rest)
In the Greek resort located on thecoast, travelers can visit the modern shopping centers or at the disco in the coastal clubs, lunch on the beach, windsurfing or diving. It is worth noting that the Greek beaches are municipal (for the use of sunbeds and umbrellas extra charge) and fluttering in many of them the "Blue Flag".
If you are interested in a relaxing holiday, look to the Greek islands, and if active and noisy - to the resorts of mainland Greece.
Cities and resorts on the coast of Greece
Thessaloniki: in the city it is possible to stand on the observation deck of the White Tower, go "Magic Park" amusement park (among the attractions worthy of attention "Flash Tower", "Flying Carousel", "Rollercoaster"), on Perea beach (during the day there are sunbathing on a sun lounger, take part in beach volleyball and in the evening - fun for incendiary parties in the water), a water park "Waterland" (guests are waiting for steep slides, wave pools, an obstacle course "Tarzan", a soccer field, playground basketball and football).
Loutraki: at this resort, you can receive medical treatment in the hydrotherapy center (offers to take advantage of wellness treatments based on the healing mineral waters), to conquer the wave or dive into the depths of the sea on the local beaches and explore the temple of the goddess Hera.
Athens: Capital offers to spend time in the amusement park "Allou Fun Park" (features - the race track, a roller coaster, rafting, rides "Star Flyer", "fear House", "Shock Tower"), a water park "Copa Cabana Park" (here you can not only to have fun on the water attractions, but also to take part in team games on the water, and go to discos, concerts and other entertainment events), Alimos beach beach (for children, a water slide and a playground, and for adults - conditions for windsurfing and water skiing).
Hersonissos: if you wish, you can visit the beach Drepanos, water park "Star Beach" (children then spend time in the children's pool, where there is a mini-hills and water fountains, mushrooms, adults - riding on inflatable cheesecakes, attractions "Lazy River", "Kamikaze," " Black hole ", doing bungee jumping, and Sunday nights there a striptease show, offer to take part in competitions and foam parties for adults), horse-riding, thalassotherapy center and sports facilities, admire Saracen fountain with marvelous mosaics.
You can not decide where to go on vacation? Look closely at the Greek beach resort - many travelers appreciate them for their purity, scenic views and an abundance of entertainment.
Photo