Trip to Greece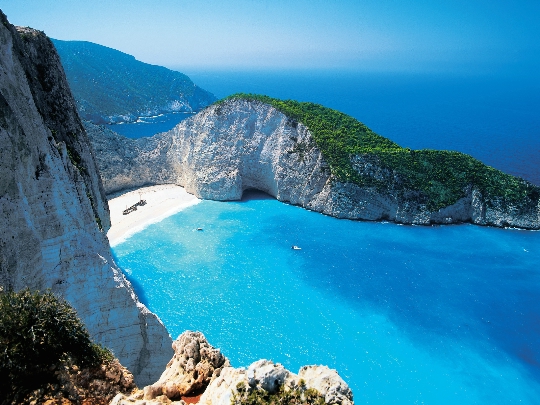 A trip to Greece can be insanely expensive, butcountry can be and for little money to relax in comfort, if you go, for example, in Chalkidiki, in the north of the country. But in any case it is necessary to know how the transport system in Greece.
Public transport
The preferred (and cheaper) to travel oncountry buses. For the price it is quite affordable and a lot faster than if you go by train. The main problem with this tour is that the buses serving staff hardly speak English.
On the road, be sure to buses stop near the cafe or restaurant, the passengers were able to dine and relax. If you do not want to spend money, then the food can take with you.
The city buses are starting to go very early, from 5 o'clock in the morning. Ends traffic at midnight. Conveniently, within one line can perform transfer without buying a ticket again.
In addition to the bus routes on the city shuttle trams and trolleybuses.
Metro is only in Athens, but it does not coverall areas of the capital. Tickets can be purchased at the entrance. You can do it in the ticket office, and automated. On this ticket, you can also make trips to any public transport. The travel is limited to one and a half hours. The time starts with the stamping of the ticket in a special machine, installed at the entrance to the subway.
Greece Taxi
Taxi drivers in the country, and many offer their services, they are relatively inexpensive. Each car is equipped with a counter, but leave a tip for drivers is not accepted.
The machine can easily catch on the street ororder by phone. The fare will depend on the time of day. At night, the price rises by 50%. It is worth to know that on the mainland of Greece travel prices correspond to the stated in the price list, but on the islands of the cost of the trip must be negotiated before you get in the car.
taxi drivers often take along the way of other passengers. In addition, each person pays for the full cost yourself. That is why, if you get into a taxi with passengers, make sure you are on the way. It may happen that you are traveling to different parts of the city, and in the end, after a long ski will have to pay extra money.
Aircraft
To perform internal flights - quite expensive. But very often the airline carried a variety of events, sales. In addition, the season and the impact on the price of the flight.
Railroads
If you want to travel in comfort, thebuy tickets for first class train. But this procedure is obligatory seats reservation, because without it, even with the paid ticket, you can spend the whole way standing.
The most beautiful parts of the world - Greece
Photo