Holidays in Greece in December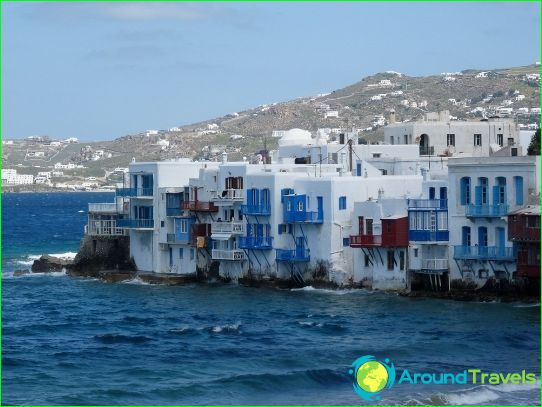 Greece in December, the weather is ready to please tourists who want to enjoy the excursion program, but not a beach holiday. This month, the Mediterranean winter begins.
Beginning of the month can treat a temperature of about+ 19C, but the second week markedly significant cooling and marked the beginning of the frequent rains, can feel the increased humidity (75%). At the same time the only place where snow can fall, are mountainous areas.
Weather in Greece in December
In Thessaloniki, a city recognized "northern capital" of Greece, the temperature for the day ranging from +2 to + 10C. During the short-term cold spells may be snowing.
In Kastoria temperature ranges from 0C to + 6C. On the rainfall accounts for about eleven days in a month.
The southern regions of Greece pleased with the warm weather: daytime temperature is + 14C, at night + 9C.
In Crete, the highest temperature recorded, namely, + 10-17C. In the mountainous areas of the island are often snow falls, and the rest - it rains. Similar conditions occur in Corfu, Kos, Rhodes.
In Athens, the snow would have to say goodbye, because there are showers and squally winds often go to the capital of Greece.
Despite the fact that the weather in Greece in December is not the most pleasant, Russian tourists can enjoy the warmth and rest from this winter.
Holidays and festivals in Greece in December
Holidays in Greece in December, is able to pleasefestive atmosphere. Since the beginning of the month are carried out activities aimed at preparing for the New Year and Christmas. Tourists can admire the ornate decoration of the city and trees in the main squares, after all this is the attributes of winter holidays.
Officially, the celebration starts on December 6, at St. Nicholas Day. In Thessaloniki opens Christmas Fair, known as Thessaloniki Christmas Magic City.
December 31 all the inhabitants of Greece celebrate the New Year innoisy company in the best restaurants, decorated squares. In Greece, on New Year's decided to share the camera down, which are skewers with citrus fruits, apples, figs, and candy, and the top should be a candle symbolizing light and hope. Especially interesting is the following custom: at midnight, the landlord must go outside and break the wall pomegranate. It is believed that the year will be happy if the garnet grains scatter all over the yard. After that, all family members should dip his fingers in honey and lick them.
Travel to Greece allow you to feel the atmosphere of fairy tales and learn about the extraordinary New Year's traditions.
The most beautiful parts of the world - Greece
Photos holidays in Greece