How to fly from Crete to Moscow?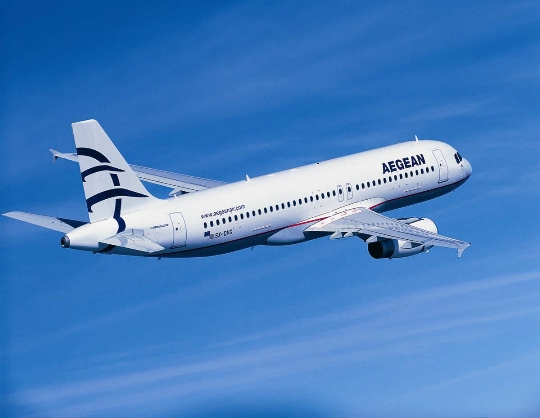 In Crete you can see the Palace of Knossos,visit the cave of Zeus, wine tasting, see how is olive oil, and to look into the ceramic workshop while visiting the valley Lassithi go on a jeep safari through the mountains of Crete and on a trip to the Samaria Gorge, admire the underwater creatures in the aquarium "Aqua World" in Hersonissos have fun on the water rides in the water park "water City" in Annapolis, enjoy water activities at the beach Elafonisi? And now you are going to fly to Moscow?
How to fly from Crete to Moscow (direct flight)?
From the capital of Crete - Heraklion to MoscowTravelers will fly for 3,5-4chasa (path of 2,400 kilometers will be overcome). With "Transaero" tourists will overcome this distance in 4 hours and 40 minutes, and with the "Aegean Airlines" - 3 hours 05 minutes.
16700 rubles - the approximate price of the ticket Heraklion to Moscow, but if your goal - to save on tickets, keep in mind that in May and September can be purchased for 5700 rubles.
Connection Flight Crete-Moscow
On Crete you can get to Moscow with stops in Athens, Thessaloniki, Prague, Amsterdam, Tel Aviv or other cities, which is why air travel will last for the duration of 6-22 hours.
With the "Aegean Airlines" will fly home to travelersthrough Thessaloniki (up to 2 flights you will be asked to wait about 9 hours and home you arrive after 13 hours), Tel Aviv (home you will be taken after 10 hours of them waiting to be allocated 4 hours) or Athens (fly you 4, 5:00 and to wait for the departure of the aircraft 2 - 2.5 hours), with "UralAirlines" - through Ekaterinburg (on board the aircraft, you will hold 7.5 hours, and all the way to last more than 10 hours), with "Lufthansa" - via Munich ( you land at home after 28 hours of them on the dock you will allocate 22 hours), with the "German Wings" - through Cologne (2 departure, you will have 4.5 hours, and you will return home after 12 hours).
Choose a carrier
Before you dovezut Moscow Airbus A 320, Boeing 737-500, Airbus A 319 and other aircraft owned by the following carriers: "Aegean Airlines"; "Olympic Air"; "Aeroflot"; "Transaero".
From Crete to Moscow depart from travelersAirport Heraklion Nikos Kazantzakis (HER) - it is located 5 km from Heraklion. The airport is equipped with lounges, currency exchange, points of public catering, facilities for hanging mums with children, duty-free shops, where you can get a Cretan wines, liquor, perfume, jewelry. In addition, you can buy children's products in the relevant product.
What to do on board?
In flight, do not forget to decide who to givesouvenirs from Crete in the form of pottery (vases, antique statues), the figures of ancient gods and heroes of the myths of Cretan cheese, jewelry, Greek marinated olives, soap and cosmetics based on olive oil ( "Apivita", "Ismene Olive", " Bioselect "), vodka with anise aroma - ouzo, leather and wool products, hand-made carpets.
Photo