Independently Greece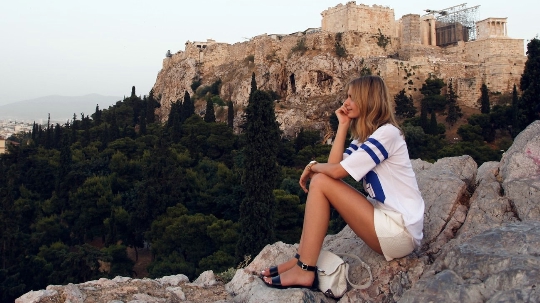 In the country of olives, antiquities and ancient gods nottraveled seems just lazy. Well, in fact, is not it interesting to check yourself for Greece abundance that it is traditionally ascribed? Check how right tour operators, touted homeland of the Olympic Games, is to purchase a ticket to one of the regular flights, committed and Russian, and Greek airlines. Charters, in a lot of flying in the summer season, may please the low prices and the variety of flight options and connections.
entry formalities
Visa to visit Greece Russian citizensIt is necessary, but to receive it does not require large expenditures and overcoming particular difficulties. Standard "Schengen" requirements apply to the Greek diplomacy, but for those who want to go to Greece on their own, will have to pay at least a third of the hotel on the reservation dates. Failure to comply with this paragraph threatens refusal to issue a visa. Greeks react unfavorably and stamped in their passport to visit Northern Cyprus.
Without a Schengen visa to Greece, you can still get there, arriving on the island in the summer, and by ferry from Turkey.
Euro and spending
Going alone to Greece, havestock euro. It is this currency is an official in the country. Credit cards are accepted everywhere, but only in hotels and large shopping centers, and therefore should be in possession of cash, stock of which it is easy to fill up at any ATM.
Despite the reputation of the most inexpensive countries of the Eurozone, Greece can be unpleasant surprise not very cheap prices:
A full dinner at the restaurant for two easily"Pull" for 50 euros, and here is a quick snack at an outdoor cafe can be arranged in just ten. Incidentally, portions in Greece is very solid, so if you want you can get one for two with a child, for example.
Polutoralitrovye bottle of still water in the Greek supermarket will cost 1.5 euros and a bottle of beer - up to five euros.
The cost of one trip on the subway of Athens is 1.20 Euro, but the ticket is valid for 70 minutes. It is much more profitable to buy a day travel card for 4 euros and ride without restrictions.
The cost of a trip from the airport to the center of Athens around 5 euros for a conventional bus and twice as much - on the express train.
The price of a single ticket to visit the Acropolis and other attractions in the city center is 15 euros (all prices valid for August 2015).
Photo