Outlets Greece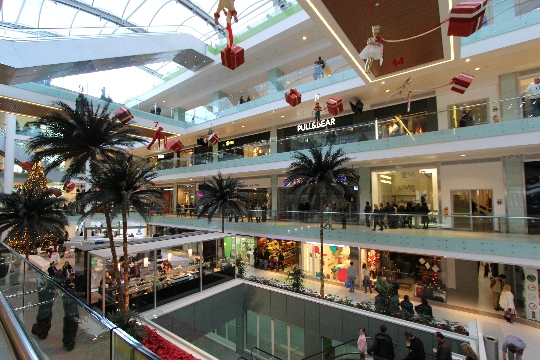 The land is rich in ancient Greece unusually. Here and magnificent beaches, and the warm sea, and hospitable people, the desire for which the traveler - always law. But hundreds of ancient ruins, the magnificent heritage of our ancestors and the ability to touch the long forgotten secrets - are not the only advantages of various recreation programs in the homeland of Homer. For those who prefer to combine business with pleasure, opened the doors of shops, shopping centers and Outlets in Greece, where there is everything and for a very good price.
Useful things
All Outlets Greece, as others in the Old World,work on the Tax Free system. In order to reclaim the VAT, should ask the cashier specially designed check and present it at customs at the opposite border crossing with packed in outlet shopping.
Discounts on all offered products Outlet shopping in Greece, up to 70%. The biggest discount is available on the product is not the most popular sizes and not too popular models.
It is best to shop on Friday. On Thursday evening, as a rule, the range is updated every store stock, and on Saturday trading halls inundate the locals.
In January and July in the outlet shopping Greece will start the winter and summer sales, so the chances to acquire the desired increase many times quite inexpensive.
Couple the best Greek katabatic stores - a Mega Outlet Athen in the capital and the Designer Outlet in the resort of Thessaloniki.
Capital tricks
The most popular outlet of the Greek capitallocated at the address: Block E71 Gialou 19004 Spata Athens. It is easily accessible directly from the Athens International Airport, from which terminals in the mall bus leaves regularly. The fare there is only one euro.
Easy mode allows you to make purchasesin Athen Designer Outlet six days a week from 10 am to 9 pm. On Saturday, the mall closes an hour earlier, and Sunday at the outlet - outlet.
Introduced in salesrooms brands listimpress even seasoned fashionistas. Accessorize offers trendy and cheap accessories, and the famous Adidas - sporting goods of high quality. Roberto Cavalli will look stylish and Diesel - jeans look of your dreams. The additional advertising do not need products from Guess, Hugo Boss and Lacoste, and eternal covenant lists mods always wear the presented brands Tommy Hilfiger, Trussardi and Versace.
Photo