Resorts Greece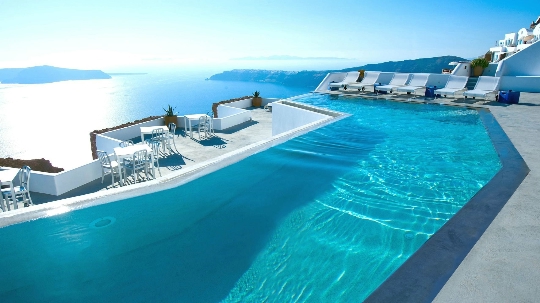 To paraphrase a famous saying about Greecewe can say that in this country there are resorts for all tastes - the popular and secluded, noisy and quiet, for youth and family, luxury and affordable nice. Beach vacation in a country where every stone - a rarity, can be so exciting and varied that experienced travelers do not even contemplating receiving holiday: only the sea and only resorts in Greece!
Always in the TOP
The rankings - a thankless task, becauseevery tourist - their preferences, and their own concept of an ideal vacation. About Greece resorts, you can talk for hours, but it's better to just book a tour:
Halkidiki on the map like a tridentNeptune, where each tooth - cape with many hotels and restaurants. The main resort of the Greek mainland, the region is famous not only ideal for a family beach vacation, but also an abundance of attractions in the historic properties. The male part of the tourist fraternity can make a pilgrimage to the monastery on Mount Athos.
Resorts in Greece, located on the island of Crete,travelers already available from mid-April. It is especially a lot of sunny days, and the water warms up much earlier than in other Greek beaches. The infrastructure of the island fits all, without exception - and tourists with kids and loving couples looking for privacy, and older travelers who prefer the comfort and peace.
On the island of Mykonos seeks bohemians, movie stars andother creative individuals. There are significantly more expensive than at other resorts of Greece, and stores present the latest collections of clothes and yuvelirki known brands.
Business Card Santorini - white walls andultramarine rooftops and local beaches are black, which gives them the volcanic sand. The highlight of this resort in Greece - the vineyards and tasting of the products of local winemakers is available in any restaurant or cafe.
With paradise pictures
This Greek island has a bay imagewhich is decorated with thousands of "desktop" on the monitors emaciated gray everyday lives of office workers. Navajo Beach on the island of Zakynthos - the object of desire of hundreds of thousands of fans to the pleasures of paradise background turquoise blue surface of the sea. Limestone white cliffs up to 200 meters surround the bay, so you can get to the beach just across the water. Pearl Beach - lying on sand smuggling ship, and magnificent views of the island of Zakynthos attract all fans of landscape photography.
The most beautiful parts of the world - Greece
Photo