Tourism in Greece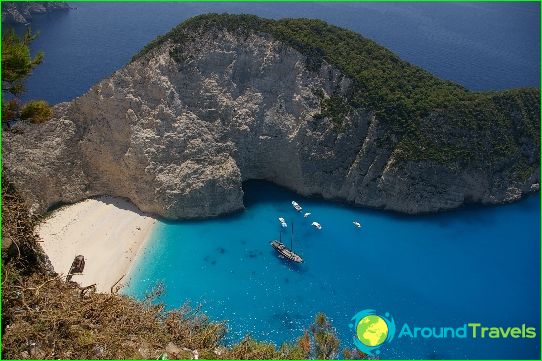 Intoxicated by the sun Greece is getting closer to its Eastern European neighbors, the number of Russian tourists in the Greek resorts of much higher offers from the West or in other continents.
Currently, tourism in Greece is positionedas the most profitable sector of the economy, that in a not too rich current of its existence, helps keep afloat the local people involved in the field of recreation and entertainment.
Tourists protected
Foreign guests feel Greece in the countrycomfortable and protected. Noisy Greek markets, screaming and haggling, require special attention to their own tourist things and wallet. Pickpocketing in this country, as indeed in other tourist centers are quite common and mostly because of the carelessness and negligence of the victim. To avoid such incidents, large sums of money is best left to be deposited in the safe at the hotel, foreign currency transactions are committed in the framework of the law, that is, through the exchange offices or banks.
Shopping in Greek
According to a famous saying in this countrytourist can buy everything they wish. Shopping tours, generally, a fairly common type of tourism in Greece, as the main purpose of the visitors - buy fur coats, quality of products meet international standards.
In Athens there are many antiques marketsgood shopping opportunities for the amateurs of old utensils and furniture, statuettes. Fans of ancient Greek art will be to the liking of stylized jars and amphorae, decorated with images of red and black athletes.
Grocery Greek market is also ready to offergifts of local fields, orchards and greenhouses. A very useful and tasty olive oil, sell only here, of course, themselves black and green olives, all sorts and sizes can buy natural honey, Greek vodka, ouzo and wine, which will be a wonderful gift for friends.
Ancient Greek world
Many of the tourists are brought up on the myths and legendsa beautiful, strong, brave heroes and gods who inhabited these lands. The study of the world of the ancient Greeks goes clearly, in my country. In Epidaurus curious tourists expect an amazing temple built in honor of Apollo, in the ancient Mycenae - the royal tombs and the palace of the local kings. Another temple in honor of the god Apollo at Delphi can be found. Journey to the Holy Mount Athos awaken the religious feelings of any person. However, in the monastery there is impossible, and even the island on which it is located, it is necessary to examine from afar.
Greece - far and close, beautiful and wonder again and again remind tourists of himself and would call again to their shores.
The most beautiful parts of the world - Greece
Photo