Treatment in Greece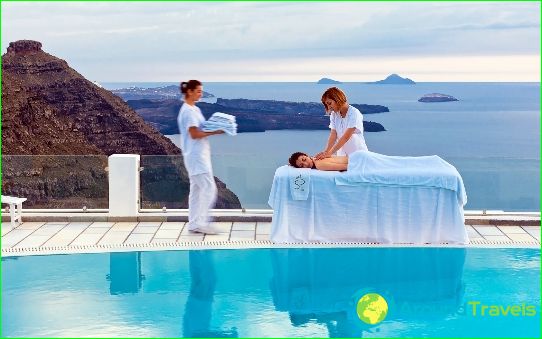 In recent years, Greek medicine successfullydeveloped in accordance with European standards, the country's clinics staffed by the latest technological innovations, and the medical staff are increasingly sent to training and consultation in the United States, Germany and other world powers, is undoubtedly the authorities in the field of health. Russian travelers are choosing treatment in Greece in two main ways: the traditional medical care on a list of diseases of different etiologies and thalassotherapy in seaside hotels.
important rules
Choose a clinic or a thalasso center possibleusing feedback from previous patients. All health facilities providing treatment for foreigners in Greece, have been certified by the Ministry of Health, and doctors - a prestigious education and work experience.
Contact an expert selected clinicOnline, it suffices to describe the problem and send scanned documents from the history of the disease, to within a few hours to receive the information on the intended and necessary package of health services. Do not be afraid of extra costs! In the Greek hospitals are not taken to appoint unnecessary procedures or diagnostic manipulations, and the whole course of research and treatment is discussed with the patient repeatedly, and adjustments are made only after the approvals.
How to help here?
Foreign citizens may come to theconsultation and treatment in Greece, having received a visa and enlisting the information support of the host country. This can be done directly on the websites of the country's leading hospitals, or use the mediation services of travel agencies. For example, the clinic "Medicon" in Thessaloniki specializes in servicing foreign patients and offers a complete package of its own services, from meeting at the airport and ending with detailed recommendations for the period after discharge guest.
Methods and Achievements
Greek doctors are particularly proud of their success in the following areas:
Ophthalmology - modern surgical methods to get rid of glaucoma and cataract, are used in these clinics - the most advanced in the world.
Cosmetology and plastic surgery by the doctors of the Greek - is the perfect facial features and a young smile at any age.
Price issue
The cost of treatment in Greece would be quite capable of the average Russian traveler. A nice bonus is the warm sea and the bright sun.
Photo