Education in Hong Kong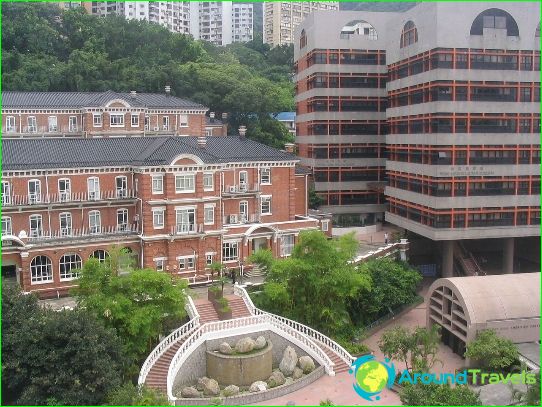 Hong Kong - is the leading financial center of the world. Since there are offices and main offices of the largest international corporations, the study here - a great chance to obtain high quality and prestigious education, as well as get acquainted with the activities of these corporations.
Getting an education in Hong Kong has the following advantages:
The ability to get the most excellent and advanced knowledge (higher education and MBA programs) in the field of finance and business;
The ability to study in English;
Hong Kong universities rank high in the world rankings;
The possibility to do an internship in Hong Kong (it will open before the students an incredible perspective).
Higher Education in Hong Kong
I wish to study at Hong Kong university, afterhigh school must pass the 2-year-long preparation for entry into higher education. This is a specialized training and is divided into different sections (art history, engineering, medical).
After training and exams to graduatesHong Kong awarded a certificate attesting to pass training on educational programs advanced level (the same exams are entrance exams in Hong Kong Universities).
Wishes to take advantage of graduateprograms can get MBA education - received a diploma appreciate employers, which means graduates will find work in international companies easily.
You can enroll in a business school, operating atHong Kong Science and Technology University (she is working with the school Kellogg, which in turn is based on the open Northwestern University of Illinois).
Language classes
In Hong Kong, there is an opportunity to learn Chinese andEnglish: this is especially true for young people preparing to enter the higher education institutions; adults seeking to improve their level of education; business people who are interested in moving up the career ladder; and just for all those interested in mastering foreign languages.
For training you can select the Q Language school: Teaching staff - qualified native speakers from Canada, the US, Australia, New Zealand, UK. With regard to the equipment of the school, then there are audio and video equipment, computer classes, free Wi-Fi, DVD, magazines, textbooks, press.
Depending on the time that students are willing to spend on learning the language, you can use the short-term (1-4 weeks) or long term (2-12 months) programs.
Get Education in Hong Kong - meansto receive a prestigious and high quality education (local universities recognized as the best in the world), which is valued and recognized both employers and research institutions in all areas of the globe.
Photos schools in Hong Kong