Sales in Hong Kong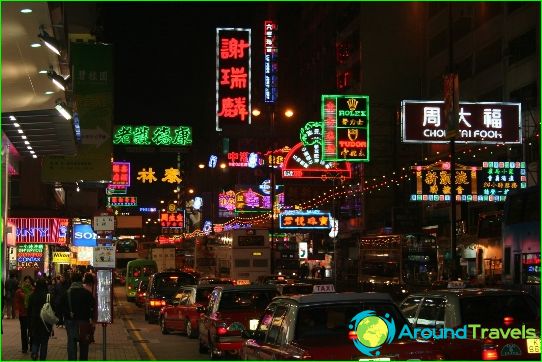 Hong Kong has always enjoyed increased attention fromfans profitable shopping. They come here for the digital technology, fashion apparel, accessories and other goods. Sales in Hong Kong are not regulated by the government. The initial prices can be seen already in the first days of January. It is worth noting that prices for many goods are kept at the European level. Although fashions luxury offered at lower prices than in Europe. In Hong Kong, sewed clothes of numerous brands such as Armani, Gucci and others.
Terms of sale
The largest discounts are observed for 2 weeks beforeNew Year celebrations in China. Summer season begins on July 1 and ends on 31 August. In Hong Kong, there is a very cheap things, but the buyer can bargain to bring down the price. The discount is permissible to ask even in reputable boutiques selling branded items.
To make bargains in Hong Kong should bego to top of events accompanying the Catholic Christmas. Until February the city will undergo a massive sell-off. Numerous outlets at this time offer consumers products at discounted prices. Some sellers arrange interesting actions. For example, if you buy two items the buyer pays for the cost of just one product. As for markets, the sales take place there very often.
Sales in Hong Kong in the summer are organized with the aim ofattract tourists. Shopping centers carry out various actions. SPECIAL OFFER summer even more than in the period of winter sales. Discounts on branded products up to 50%.
Features stores
All the stores that participate inshopping festival, hang a special logo. If the sign is missing, then discount it do not. In some retail outlets and boutiques seasonal sales happen when things from past collections give almost for nothing. Season discount does not apply to market traders.
The most attractive shopping center metropolis -Pacific Place. While sales in Hong Kong, you can only visit the center, and this will be enough to update your wardrobe. Tourists also actively visited the shopping center Peak Market. There is a good and cheap products:. European brands clothes, toys, cosmetics, etc. Among other objects of trade market deserve attention Dame, the market "Temple Street" and others.
Photo