Season in Hong Kong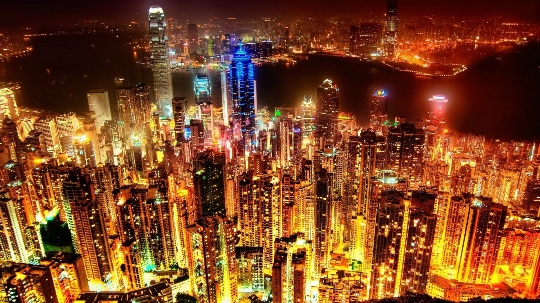 "Fragrant harbor" called once placewhich stretches today one of the greatest metropolises of the world. So translated name of the Hong Kong, located on the southern coast of China. For those wishing to visit one of the world's most important economic and cultural centers of the season in Hong Kong is not too important. There is always something to see and do, but all the same idea of ​​what the weather in Hong Kong, it is better to have advance.
The weather and nature
And sub-equatorial monsoon calledHong Kong's climate experts. The city clearly distinguished two periods, during which the weather varies considerably. To visit the city for the purpose of exploring the sights of the most suitable winter in Hong Kong. In December, it is time to cool winds from the mainland of China, which bring comfortable air temperatures. In the period from early winter until late March, the thermometer kept at around 20 degrees, the days are clear and sunny, and the amount of precipitation - is minimal. Serious cooling to +5 - +10 degrees are rare, and because the winter season in Hong Kong - the best time for exploring the city. Incidentally, it was at this time is minimal over Hong Kong was able to, and therefore offer excellent views from Victoria Peak to the bay. Nightly laser show with looks bright and spectacular special participation of the highest skyscrapers of Hong Kong in the winter.
For shopaholics and their sympathizers
Specific reasons for the visit to Hong Kong - itunprecedented sales in its huge malls and many boutiques. For a shopping trip fits any season in Hong Kong, but the pre-Christmas week and the changing of the seasonal collections - the most favorable for it's time.
The Hong Kong summer
Located on the same latitude with the CubanHavana, old Hong Kong - wet, hot and stuffy. In the period from April to November, with the Pacific Ocean winds that bring daily rainfall, thunderstorms, squally wind and even typhoons. Despite the fact that the temperature values ​​at this time are kept at the level not exceeding 30 degrees, be in the hot and humid atmosphere urban becomes quite difficult.
In these months of season comes the smog in Hong Kong. Visibility is significantly reduced, skyscrapers over the clouds hang low, and the exhaust gases from the millions of cars remain locked on the city streets. Tourists rescued from the stuffiness and smog of the city, visiting Hong Kong's beaches and amusement parks.
Photo