Budapest for children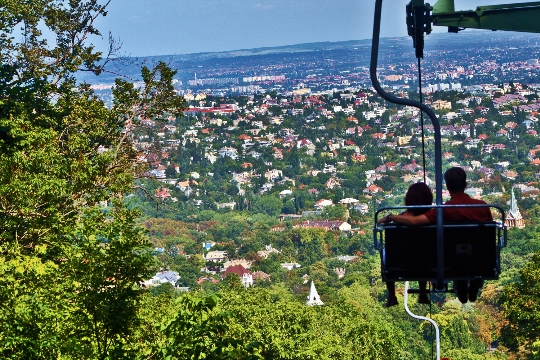 In Budapest, as in many European cities,plenty of places to relax with children. This is a museum, and the zoo and amusement parks for all tastes. All of them are very popular among both tourists and locals.
Budapest Zoo is located in the city center nearthe city park. Walking through the city can become even more interesting if the evening to go to the presentation of the circus, which is also located nearby.
Széchenyi Baths are sure to enjoy the children. They are located on the famous Budapest thermal springs. Baths - is a complex of pools, the water temperature reaches 40 degrees Celsius.
A whole day can be devoted to a walk around the islandMargaret, who is in the center of Budapest. There are all kinds of sports facilities. In the evening you can admire the musical fountain with light.
Walking through the city certainly is very pleasant to children. There are so many interesting castles, Chain Bridge, Budapest lake.
In the lake you can swim and build sand castles on the beach. The lake and the beach clean.
amusement parks
In Budapest, the mass entertainment. The Hungarian capital has a water park, Palace of Wonders, Tropicarium.
Now more about each:
In the water park a lot of slides, pools, entertainment for all ages. Water rides will not leave indifferent even the adults. And as always, there is a cafe for a relaxing holiday.
Palace of Wonders - a unique place to study science. Here you can watch experiments and carry out their own. There is room not only for children but also for adults.
Tropicarium - a park where live birds, fish, reptiles, mammals, from tropical jungles and everywhere where the animals live freely in them. This place takes you to exotic woods.
Another interesting place - Bear Park. You can not only see the bears, and even feed them. This place is located near Budapest, 20 kilometers away. But in the winter it is only open until dark.
Very interesting place - the children's railway. All who work here are still in school. Children cope with all the work, except for the engine control. This work is done by an adult. road length of 11 kilometers.
It is worth to mention the Budapest museums. The boys will be interested in transportation museums, railways, aviation, and phones. Girls gladly visit the Marzipan Museum.
Photo