Budapest 3 days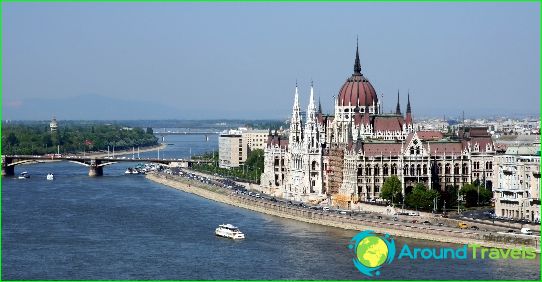 The incredible beauty of the Hungarian capital are notIt leaves no one indifferent her guest. Once in Budapest for 3 days, the main thing - do not get confused and have time to see at least the most major attractions of one of the most interesting cities in the Old World.
Walk into Style
The most famous avenue of the city bears the nameAndrassy. Its construction began in the late XIX century and lasted almost four decades. According to the prospectus is to go slowly so as not to miss any of the local attractions. Refined building of the Hungarian Opera House and the Museum of gray terror, which barely perceptible chill wafts past the tragedy, the front facade of the Fine Arts Museum and the old coffee houses, where aromatic beverage prepared by the amazing recipes, all this - Andrassy Avenue. Across the street length adorns many buildings with facades that look down on strolling the Atlanteans and caryatids, giving special outing dive into the history of the atmosphere.
becoming islanders
In the middle of the Danube River, which divides the city into Buda andPest located island, which is a park. His story is full of drama. The daughter of King Bela IV Princess Margaret was to become a nun at the behest of his father, with the grace of God if the Tatar-Mongols have left the country. The Almighty heard the vow of the king and the invaders went back home, and the unfortunate girl became the bride of God.
Today, in the park, you can ride a bike,relax in hot springs, and even surf in the pool with artificial waves. Here in the park, the ruins of the monastery of the Dominican Order, the territory of which found its refuge unhappy Princess Margaret.
Hot Springs - Landmarkthe Hungarian capital, which allowed its residents to arrange a bath. Once in Budapest for 3 days, it makes sense to warm up in the east in the Rudas. This swimming pool was inherited from the Turks, and its octagonal pool are hidden under the magnificent dome with columns. The arches are hidden pairs and small pools. Fun and excitement, especially in the winter season are guaranteed one hundred thousand percent!
snack chestnuts
The famous Hungarian dessert "Shomloy dumpling" wasinvented by confectioner József White in the middle of the twentieth century. Since then, the chestnut puree, rum biscuits and whipped cream, connected to one side - the most popular delicacy in Budapest. Dessert has several international prizes, and enjoy it at any coffee house, arriving in Budapest for 3 days.
Photo