Areas of Budapest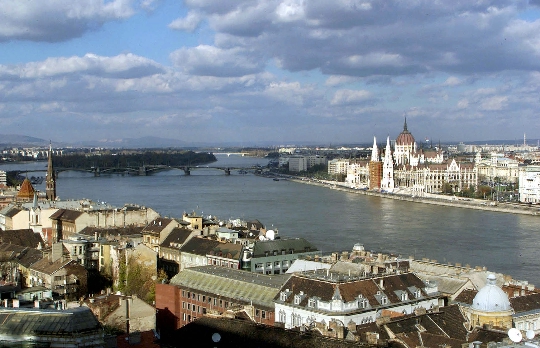 Want to know what are the areas of Budapest? Take a look at the map of the Hungarian capital - on it you will see the 23 districts located in three historic districts and beyond.
The names and a description of the three main areas of Budapest
Óbuda: guests are advised to go through the square Fe, whose decoration is a bronze sculpture "Woman in the Rain" and the Castle Zichy, explore the ruins of Aquincum, visit the museum and Kishtselli Király baths (you can swim in one of 4 swimming pools with thermal water, where the temperature reaches + 26- 38˚ C; and even then a massage and manicure).
Buda: the sights of the area - the church of St. Matthias (famous frescos and glass windows, created by well-known artists), Citadel on Gellert Hill, Fishermen's Bastion (in the form of a square building with towers and terraces from which you can admire the panorama of Pest and the Danube, and make beautiful pictures), Royal Palace (here the guests are offered to visit the State library, the Historical Museum and the Hungarian national gallery), Buda labyrinth (it is a museum area with themed halls "Wine well Matthias," "Rocky" and "Dining" rooms - each tour ends buffet in the last room), Gellért (equipped with 13 pools, water that is at + 26-38˚C, saunas and jacuzzi, the point where you can get to the bathing facilities, and is still standing to admire the local interior - mosaic, colored stained glass windows, marble columns).
Pest: tour of this area involves the commission walks along Andrassy Avenue and the Heroes' Square, visit the Hungarian Parliament, a visit to City Park (an ideal place for walking and recreation on the shores of artificial lakes; and here you can visit the circus and the zoo) to the castle Vajdahunyad (tourists advised to watch on the hunting trophies and the wine exhibition in the Museum of agriculture, and still in the castle, you can visit the music events and festivals, arranged here from time to time) and the Széchenyi thermal bath (equipped with sauna, jacuzzi, 5 swimming pools with a water temperature of + 27-38˚ C; additional services - wellness-treatments and massages).
Where to stay in the tourist
The best places for tourist accommodation consideredThe first (a prestigious area with geothermal sources) and second (a respectable area, stretching from the Danube embankment) districts of Buda and Sixth (scenic area - it was called "Hungarian Champs Elysées") district of Pest.
If you are interested in living in a relatively inexpensive part of the city, then you should look for in the vicinity of the hotel Batthyány Square.
If you eat in Budapest for a spa-vacation, youit is recommended to stay at a hotel Margaret Island (almost all of them have their own spa-complex), which is also ideal for walking and jogging.
Photos of Budapest