How to fly from Budapest to Moscow?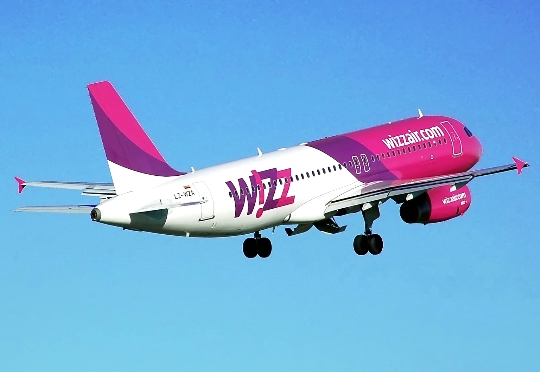 On vacation in Budapest you probably couldspend time in one of the 27 baths, a water park "Aqua World Budapest" and the city Városliget park, see the castle Vajdahunyad and Buda Castle, visit the Central Market and rafting trips on the Danube, go to the Margaret Island, visit the Gellert Hill and indulge and young travelers visiting the Budapest zoo? But it is time to fly home.
How to fly from Budapest to Moscow on a direct flight?
Russian and Hungarian capital removed from eachanother 1,500 km, so the flight you will spend approximately 2-2.5 hours. For example, by having recourse to the services of "Aeroflot", you will be in Moscow in 2 hours 20 minutes.
On average, flights in this direction are 7700-11200 rubles (at a price affordable tours are realized in April and May).
Flight Budapest to Moscow with change
To fly from Budapest to Moscow with possible transfers in Vienna, Munich, Frankfurt, Belgrade, Brussels and other cities (connecting flights last from 5 to 23 hours).
If the dock is assumed in Warsaw ( "LOTPolish Airlines "), then to the airport" Sheremetyevo "you will fly 8.5 hours when in Berlin (" Air Berlin - Domodedovo ") 5:00 (airport" "), if in Istanbul (" Turkish Airlines ") - 14 hours ( "Vnukovo" airport), if in Vantaa ( "Finnair") - 5,5 hours (the airport "Sheremetyevo"). If desired, you can get to Moscow, making two changes. For example, at the docks in Hamburg and Munich ( "Lufthansa") is your flight will last 17 hours in Zurich and Geneva ( "Swiss") - almost 11 hours in Frankfurt and Munich ( "Lufthansa") - 19,5 hours in Vienna and St. Petersburg ( "Austrian Airlines") - 10,5 hours in Frankfurt and Brussels ( "Brussels Airlines") - 22,5 hours.
Select airline
When deciding to fly, pay with any carrierConsider the following airlines (with them you will fly in the Airbus A 318, Embraer 195, Avro RJ 100, ATR 72, Canadair Regional Jet 900, Boeing 737-800 aircraft, and other): "Aeroflot"; "El Al"; "Sas"; "Tarom"; "Air Serbia".
Check-in Budapest, held in MoscowAirport Franz Liszt (BUD), access to which you can for 20-30 minutes by taxi or bus Airport Minibus Centrum Bus. There, waiting for departure back home, you can look into the cafes, shops duty-free, post office and spend the night in the hotel located next to hand things in a locker, to withdraw money from ATMs in one.
What to do in an airplane?
The plane did not forget to think about the topic, one of therelatives and friends to please the Budapest souvenirs in the form of Hungarian paprika, wine, palinka, goose liver, salami, halashskogo lace, Hungarian crystal cube-Rubik, ceramic figurines and glassware, dolls in national costumes, figures from marzipan, as well as sets of marzipan modeling clay for independent production figures.
Photo