Budapest Suburbs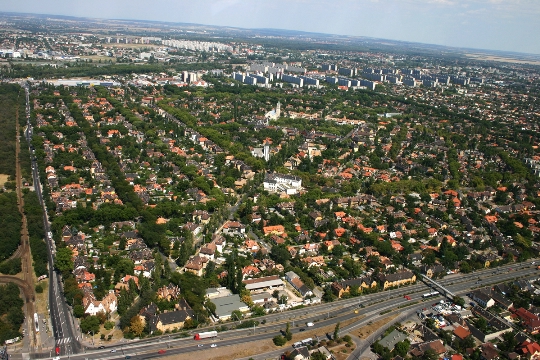 Budapest is permeated with music ... The violin is heard in every restaurant and even the international airport is named after Franz Liszt. Travel to the capital of Hungary is always - event. Wonderful city offers hundreds of opportunities to spend time interesting, rich and varied, and, the suburbs of Budapest, in no way inferior to its center of any amount of interest, nor in the hospitality of the people, neither in the rich aroma of magical dishes, floating over the ancient streets.
From Celtic times
Overcoming all fifty kilometersnorth-west of the capital, travelers enter the ancient suburb of Budapest, Esztergom. It was founded by the Celts and the Romans later made a settlement fortified military installation. The strategic importance of the city was very special at all times - in Esztergom located the crossing of the Danube, but because the city for many centuries served as the residence of the Hungarian kings.
The main architectural featureancient suburb of Budapest - Basilica of St. Adalbert. The majestic building - the largest church in the country. Its construction dragged on for 30 years, and consecrated the basilica was in 1856.
Estargom located on the border with Slovakia, and Maria Valeria bridge city across the Danube connects not only the coast, but also the country.
The three "e" and the royal heritage
The name of the suburb of Budapest, not everytourists manage to utter the first time - as much as three-letter "e" in one word, not too amenable to pronounce. In Godollo, you can easily get there from the capital suburban train or bus - the road will take no more than half an hour. Also surprising names Godollo can offer its guests a tour of the magnificent palaces of the XVIII century, the construction of graph Grashshalkovichem.
The palace looks like a city - it was not builtOnly lush quarters, but also at home for immigrants, mastering new Hungarian territory. Landscape designers have created around the palace park real masterpieces of art. Over time, the Palace became the property of the Emperor of Hungary and became his summer residence.
The history of Tokaj
Suburbs Budapest Szentendre is famous for itsmuseums. They are - a great variety, and each is worthy of a visit and attention. Marzipan Museum shows a huge number of artifacts made of sweet almond paste. Surprised guests will recognize among them not only the heroes of favorite fairy tales, but also the layout of the Hungarian Parliament, made and phenomenal accuracy.
The second most popular attractionSzentendre has rightly become the Wine Museum. The history of the emergence and the secrets of the famous Tokaj you can find out from the guides pretty in love with the city.
Photo