Shopping in Budapest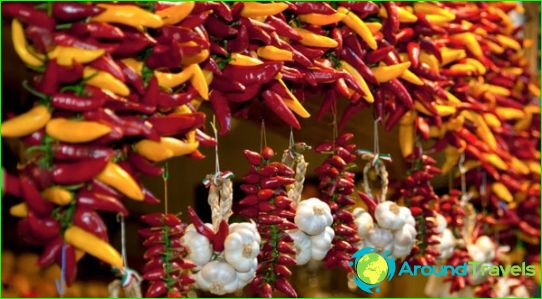 Souvenirs in Budapest
In Budapest, operates a number of differentsupermarkets and private shops, many of which are open around the clock. It is, first of all, a network of shops "Tesco". Shops start to work very early and work up to 19-20 hours, but it should be noted that most of the shops are closed during national holidays. Yet, shopping is best done at the center, as the tourists time is limited for these purposes. For example, a nice walk through the souvenir shops pedestrian Vaci street. And if you are not limited in time, you can visit the numerous markets where you can buy fun souvenirs - toy cars, vintage brooches, porcelain figurines, and more. Another place accumulation of antiques - Falk Miksa Street. There are plenty of antique shops and galleries, some of which represent a real museum.
So, what to buy in Budapest? Usually, buy embroidery, ceramics, porcelain hand-painted "Zsolnay" plant halashskie lace, dolls in national costume. Inexpensive to buy Czech and Hungarian crystal, handmade items.
Sweet lovers will be pleased to look into the house"Szamos Gourmet." In this house at the same time there is a cafe where you can taste more than 40 kinds of handmade chocolates, chocolate boutique, as well as chocolate school. Here you can learn how to make chocolate with their hands. It is also very interesting for the Sugar Shop, where you can buy branded sweets made of sugar. They are so beautiful that they even have pity. The range of different figurines, flowers, flower pots, shoes of Cinderella, unusual cakes, all in bright colors. But is it worth all this beauty, let's face it, not cheap.
Bring a gift from Budapest to men can beCherry and apricot "pálinka" wine, the most famous of which is wine "Bull's Blood" dark red and white Tokay or herbal liqueur "Unicum". In addition, you can bring the Pick salami, Hungarian paprika, antiques, porcelain Herendskogo plant. More women will appreciate textiles and children - a variety of sweets.
Number of Photos in Budapest
Souvenirs in Budapest