The best resorts in Hungary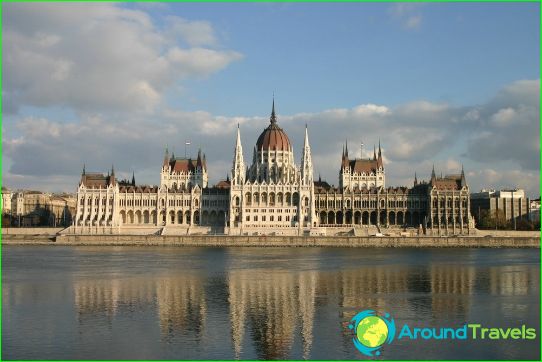 Hungary - a country that will long remain inany traveler's memory. A harmonious combination of the monuments of ancient architecture and unique natural landscape make a vacation truly amazing. Top Hotels in Hungary, whether skiing or classic beach holiday, will give rest and soul, and body.
Balatonfoldvar
One of the resorts in the country, located on the southerncoast of Lake Balaton. By the way, the most charming and beautiful town of Hungary. Balatonfoldvar refers to balneological resorts. Multiple sources, a great beach area in combination with a mild Mediterranean climate, as if some unseen force to these places attract a myriad of vacationers.
In Balatonfoldvar should definitely enjoylocal attractions: a marina, old buildings that adorn the town center, and, of course, a magnificent example of the Romanesque architectural style - the Roman Catholic church.
Fonyod
Fonyód - the oldest of all the settlements in the southernthe shore of Lake Balaton, annually receiving a great many visitors. The situation here is really home. It offers well-equipped to live in suburban towns, surrounded by a small park areas. There is a well-equipped beaches and camping if you prefer to rest in the bosom of nature. Fonyod particularly popular with tourists traveling with children.
Long Beach Area, where one beach smoothlyIt flows into the other, has a well developed infrastructure. Therefore, you provided is not just a great tan, but also an opportunity to shake things up, enjoy your favorite kind of outdoor activities. The beaches are hiring stations, where all necessary equipment can be rented. You can enjoy water skiing, sailing or a walk to admire the underwater world of the lake.
Kids will come to a complete delight from the bright water attractions. But mothers do not worry - they are perfectly safe.
Eger
Eger, probably the most visited resortHungary, which is quite justified. With an advantageous geographical location, well-developed and unique winery baths, Eger is never left unattended travelers.
Be sure to check out the Turkish bath,built in the 17th century. This historic building is now a modern spa center, where you can take radon baths. The water in these pools is not too hot, just 31. And if you like to soak in a hot bath, then it is necessary to look to neighboring pools, where the water comes from hot thermal springs Andornaktali. Water treatments of radon sources help in various inflammatory processes, help to develop the hormone "joy" - endorphins, which ultimately improves health.
Hungary - hot springs
Photos Hungary resorts