Education in Hungary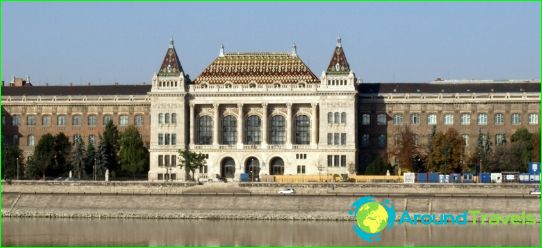 Do you dream to study in the European school, but you do not have access to education in Germany or the UK? Go to study in Hungary!
The benefits of education in Hungary:
Eligible tuition fees, which complies with international standards;
Hungarian diploma endowed international status (they are recognized all over the world);
The ability to learn several languages ​​and to do an internship.
Higher education in Hungary
To enter you need to provide the school a certificate of secondary education, pass the entrance exam and good command of English.
Hungarian universities offer students passtraining in Hungarian, German, English, French and even Russian. But, regardless of the selected training program, future applicants have to know the Hungarian language (master it can be at the preparatory department at the university or language courses).
Students learn basic Hungarian universities ( "major") and additional ( "minor") discipline: they choose what subjects they study as a main and additional.
Teaching process is based on a visit to workshops,lectures, practical and laboratory studies, and also includes independent work in the library. In addition, some classes are conducted online in the form of scientific debates and discussions.
At the heart of the educational program on the system"Credits": 1 credit score - is confirmed by the 30-hour work of a student, as a group, as well as independent (lectures, homework, hours spent in the library).
While studying in college, you can get a degreeBachelor: foundation training here is a practical training in a particular industry. A study in the universities involves obtaining scientific knowledge (students study theory and conduct independent work in the library).
Working while studying
The students are allowed toearn. As knowledge of the Hungarian language is useful in daily life, then, having mastered it, the students will not have problems with finding part-time work in the Hungarian or foreign companies.
Finish Hungarian university with good grades - so get real prospects for further employment in Hungary and other European countries.
Photos schools in Hungary