Properties Hungary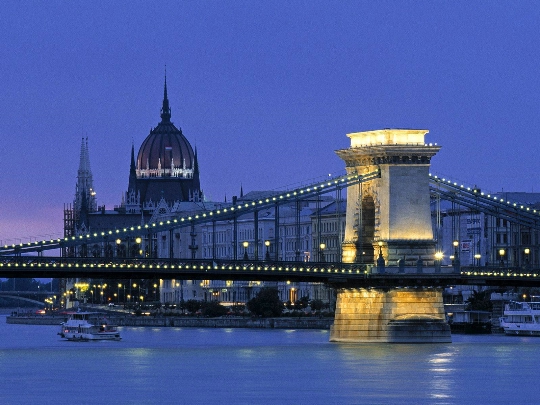 This cozy European country with a differentbeaches, health resorts and inexpensive, but quality service. People come here for civilized rest, no surprises and troubles. To relax really well, you should know some of the national characteristics of Hungary.
The character and manners
The Hungarians are very friendly and good-natured,so do not be surprised that they even say hello to strangers. At the same time, they are very considerate, not come back with personal questions, but did not suffer from other such familiarity. Another local just love to dance and is performed for a variety of festivals.
Hungarians also very practical and lovehave fun. As these are two different traits can coexist in one person - is unclear, but it is. From the national peculiarities of the country can distinguish a surprising popularity of the baths. In general, the baths go all Hungarians, regardless of age. In general, you should know when dealing with the Hungarians that:
in this country it is considered impolite to keep your hands in your pockets;
it is impossible to discuss various issues regarding nationality;
and it is better not to discuss history, especially all that relates to the Austro-Hungarian Empire.
Kitchen
Hungarian cuisine is simple, but at the sametime is a little unusual. The main dishes are a variety of soups and the famous Hungarian goulash. They are quite difficult to prepare and almost all prepared on the basis of flour and fat sour cream. Not bypassed practically all meals without pepper - acute and Bulgarian. It is also very often used herbs and tomatoes. Meat Hungarians prefer to eat in a hot and very popular they enjoyed roast suckling pig. In addition, the traditional roast beef considered and roast beef. The famous delicacy - foie gras. These dishes are usually served sauerkraut.
Vegetarians, too, will not go hungry becausefor them in the local cuisine has a hot cheese, fruit soups, pancakes with mushrooms and nuts and more. In general, the whole of Hungarian cuisine must try the goulash, halasle, noodles with cottage cheese, cabbage rolls and soup.
Of the desserts, you can select a variety of rolls,dumplings in shomloyski and various biscuits. From drinks in the first place, of course, Tokay wine. From soft drinks often can be seen berry compote and tea.
Photo