A trip to Hungary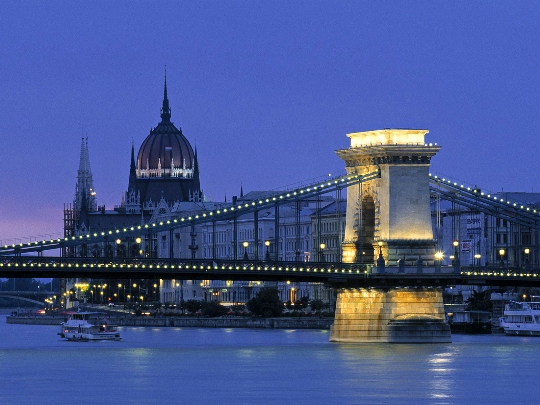 A trip to Hungary would leave a lot of pleasant experiences. After all, the country is extremely interesting and is able to satisfy the hunger for information of any traveler.
Public transport
In the country you can move without any problems. A huge network of roads connects all places in Hungary, and not, perhaps, such a corner, wherever you could get a tourist.
You can navigate through any of the cities onbus or tram. In the Hungarian capital, Budapest, has a subway and commuter trains go. Tickets can be purchased at kiosks, which you can find at every stop.
The buses can travel not only betweencities, but also make a trip to Eastern Europe (Poland, Slovakia and Romania). If necessary, you can leave and in Western Europe. In general, such a travel cost, as if you went by train.
Trains
If your favorite travel option - the railroad, the Hungarian train you very much. The trip will be comfortable. In addition, cars are not crowded, and decent speed.
You can travel with extra comfort in the first class carriages. However, such a pleasure will cost you half more expensive than the ticket.
Water transport
In the warmer months there are regular flights to Lake Balaton and, of course, on the Danube.
Taxi
Taxis can be found at the railway stations andbus stations, near the hotel. With the convenience of moving around the city after the public transport it is possible only by taxi. In general, with the taxi drivers to be careful. The cost of the trip in the afternoon and evening may differ significantly. Quite often, the price unreasonably overstated. And taxi drivers just love to use ignorance of the tourists of the city. And if another opportunity to get to the desired point, but to travel by taxi, no, the price must be agreed in advance.
Car rental
Vehicles can be rented if desired. Requirements standard:
age over 21 years;
you must formally reside in the territory of the country (quite enough in the hotel registration);
a deposit of $ 300 (may be in cash or bank transfer).
It is important to remember the following speed limits: for the city - 60 km / h; Highway - 80 km / h; highways - 100 km / h; motorways - 120 km / h.
If the green light has already begun to blink, it automatically equates to yellow.
When traveling outside the city driver must turn on dipped headlights. The rule also applies to the daytime.
Hungary - hot springs
Photo