Airport in Kerala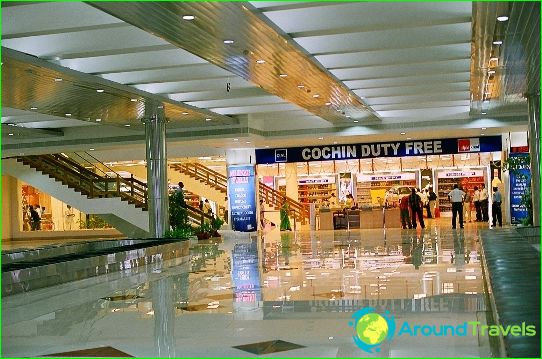 Indian state of Kerala belong to two international airports - Cochin and Trivandrum. Each of them is ready to take passengers and serve them qualitatively.
Cochin Airport
Cochin International Airport, also known as the airport Kochi, is located in Nedumbassery. It takes first place in Kerala in terms of passengers per year.
The airport is managed by Indian company CIAL. Located Cochin airport, 30 km from the center of the same name. The airport is surrounded by tourist area, so it is very attractive for tourists. In addition, there are areas suitable for expansion of the airport.
Kochi Airport has one runway, which is able to take on any aircraft, including the largest airliner Airbus A380. Runway length is 3400 meters.
Airport terminal two is used, one forcommitting flights in the country, and the second to carry out international flights. At the moment, the project is carried out expansion of commercial areas - will be constructed business center, supermarket, hotel, etc.
Transport
From the airport to Cochin can be reached in several ways. The most popular among tourists - a taxi. Also from the airport to the city for the next bus.
Trivandrum Airport.
The second airport in Kerala is located in Thiruvananthapuram, or rather, 6 km from its center. It is also close to the airport, 16 km away, is a well-known resort of Kovalam.
Despite the fact that the airport is much olderabove described Cochin airport, he gives him in terms of passenger traffic and is the second line. The airport started its work in 1932, and the first international flights began to take place only in the mid-1970s. Since early 1991, the airport received international status.
services
Trivandrum Airport offers passengers all the way to the services: cafe, post office, luggage storage, ATM, etc.
Transport
From the airport to the city can be reached by bus or taxi.
Photos of Kerala Airport