New Delhi - Capital of India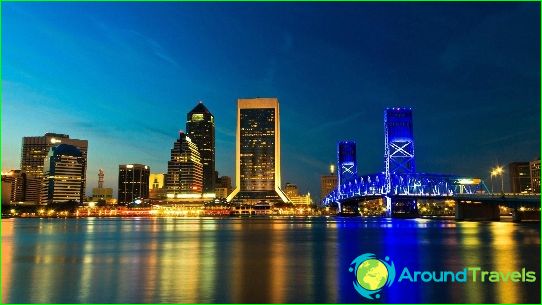 The capital of India, New Delhi, territoriallyIt is located in a different district of the country, Delhi. To be precise, it's just one of his quarters, which occupies a little more than forty-two square kilometers. Therefore, deciding to visit the country's capital and making guided tour, it is not necessary to distinguish between the attractions of both cities.
Qutub Minar
Well-preserved architectural complex,pearl which is the minaret tower of victory, taking up to 72 meters. Its construction was started in 1193 and completed 175 years later. It is still the tallest brick minaret.
Another amazing place in the territorycomplex - a column of steel, which is the height of 7 meters. Surprisingly, it is well preserved. Scientists so far they can not explain its purpose, but for some reason it is considered that it grants wishes. Therefore, the lower part of the column is polished to a shine many tourists hands.
Mausoleum of Humayun
Here lies one of the rulers of the country, which belonged to the Mughal dynasty. It was erected by his widow and looks very similar to the Taj Mahal. The mausoleum is surrounded by a magnificent garden Char Bagh.
Red Fort (Lal Kila)
This is one of the iconic sights,which is a huge fortification. The walls of the fort are of different heights and sometimes rise to 33 meters. The territory of the fortress was the residence of the rulers. There are palaces, designed for the royal family members and servants of the court premises. Be sure to stroll through the local park Hayat Bakhsh Bagh and inspect the Pearl Mosque, which was built of white marble.
St. James' Church, Delhi
This is one of the oldest Christian churches in India. Opened in 1836, it is more than a hundred years was the center of the cathedral. Church parishioners and takes to this day.
Rashtrapati Bhavan
As you know, India has been quite a long timea British colony, and chief governor needed in his own palace. It is for this purpose and was built a truly magnificent building, echoes the Roman Pantheon style. Rashtrapati Bhavan, after the country gained independence was made the main residence of the Indian president. the palace itself is closed for a visit, but to admire the unique rose garden, located around the building, allowed anyone.
National Museum
Here you can explore the huge exposure,representing the archaeological findings, artifacts, works of art and artisans, that is all that can tell you about the history of this country. The museum opened its doors to visitors in 1960.
Photo