Holidays in Goa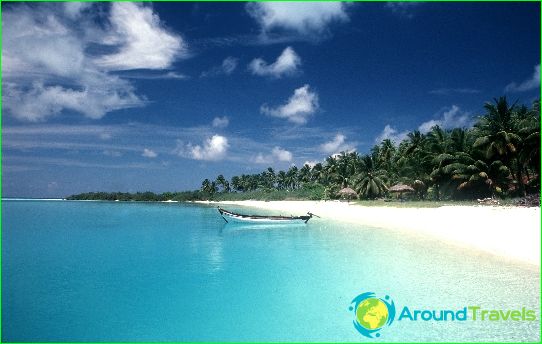 Holidays in Goa, in this tropical paradise, choose the couple, married couples with children, divers, travelers who appreciate comfort as well as loving incendiary parties and beautiful pristine nature.
The main types of holiday in Goa
Beach: in the North Goa, you can relax on the beaches of Candolim and Sinquerim - despite the fact that there is quite crowded in any case there is less crowded than the beaches of Baga and Calangute. On each of them numerous tourists flock to for all kinds of water sports, and in the evening - for trans-parties. Fans of secluded relaxation should head for the beaches of South Goa - Majorda, Betalbatim, Utorda (stock up on drinks and snacks): it's clean, quiet, and there is no entertainment.
Sightseeing: the excursions you will see forts and Alorna Aguada, Church of St. Francis of Assisi, Cathedral of Saint Catherine. If desired, you can go on a tour of "Night North Goa" to go on a sea cruise "Gold Vasco da Gama", the garden of spices "Savoy", in the mysterious waterfall Dudhsagar in reserve Bondla (on its territory the Botanical Garden, a rose garden, a zoo where you can meet deer, buffalo, elephants, bears).
Active: Goa diving, paintball, ride elephants, go on a hunt for crocodiles in the mangroves and Kumbarhua Mandovi river.
Wellness: Goa offers to undergo Ayurvedic treatments, but for best results, you should devote at least 2.5-3 weeks. So, you can take a course of massage oil, body purification Panchakarma treatments with natural medicines.
prices
The level of prices for tours in Goa depends on the season. Goa is best to arrive in November and April. This period is considered the high season, so the prices are significantly increased, but it all depends on where you will relax: in the northern part of the resort fun and noisy, and the prices for tours is quite democratic, and in the southern part - the prices may jump about twice (measured rest for wealthy tourists). The jump in growth in the value of permits in Goa observed during the Christmas holidays.
The only way to save - to catch on firetour to Goa in advance to engage in book or go to a spa in the off-season. If you do not want to experience all the "charms" of acclimatization, it is better not to do - in the off-season is very stuffy and constantly rains.
On a note!
As the sun in Goa is very active, so as not toburn, bring protection from the sun with high SPF. It should be borne in mind that the beach Girl is not recommended to walk in bathing suits, short skirts and shorts, and men - shirtless.
As the tip of Goa are ubiquitous, then for all the services provided to you is to keep remuneration in the form of a small amount of money.
From Goa is to bring the local port wine, tea, spices, Indian cosmetics, products made of wood and leather, jewelry, handmade carpets.
Photos vacation in Goa