How to fly from Goa to Moscow?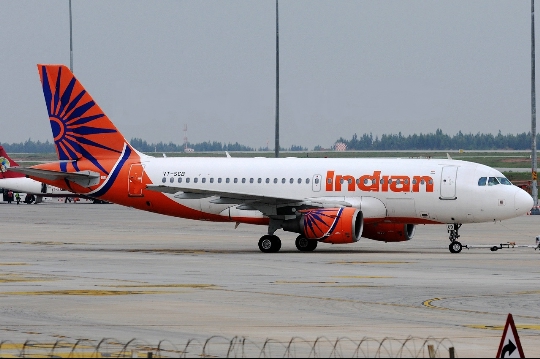 In Goa you have been waiting for five-star hotels and cozybungalows, ocean, sun, luxurious beaches, incendiary parties, diving, tropical plants, a spa and Ayurvedic treatments, cheap shopping, but now it's time to fly home, so the question is: "How to fly from Goa to Moscow" certainly is relevant to you, more than ever.
How to fly from Goa to Moscow on a direct flight?
As soon as the tourist season (endOctober - end of March), to fly to Moscow from Goa (distance between cities - around 5,500 km) can be a direct flight, leaving the road will take approximately 7.5 hours (flight duration may vary slightly, since it is affected by weather conditions and the direction of air streams).
The most expensive tickets sold in December, February and April, and at a reasonable prices - in November, July and August.
Flight Goa - Moscow with change
At the end of the tourist season to fly from Goa to Moscow can only transfer, and therefore, in this case, your air travel will be longer.
If you do transplant (via Abu Dubi, Mumbai,New Delhi and other cities), the flight could take 11 to 25 hours, but the very short flight - a flight with one transfer in Doha (it takes about 10.5 hours).
If you fly via Frankfurt,flight to Goa will take more than 13 hours. And if you fly via Mumbai, you will make an additional transplant in Dubai. In this case, the duration of the flight may be more than 18 hours.
Select airline
From Goa to Moscow fly planes followingairlines (here you can fly both charter and scheduled flight, on board Russian and foreign air carriers), "Transaero" and "Aeroflot" (in the season, in November and March, the company operates flights on a daily basis); "QatarAirways"; "Air India"; "Jet Airways" and others.
It is worth noting that the flights from Goa to Moscowproduced in Dabolim Airport (it has two terminals - you need international). These need to arrive 3 hours before departure (at the airport, you can come and take a taxi or public bus), go through customs control (you will be asked to fill out an exit card "Departure card") and check-in (note that you need to focus not upon registration the number of the current flight, and carrier).
What to do in an airplane?
If your flight will be carried out at night, you can sleep peacefully. And not to feel the pressure in your ears, it is advisable to use earplugs.
And during the day you can enjoy the flightcrossword puzzles and read a book or magazine, and decide which of the relatives to bestow figures of deities in bronze, carved souvenirs made of wood, handmade carpets, jewelery, Indian tea and spices, leather gifts and products made from papier-mâché.
Photo