New Year in Goa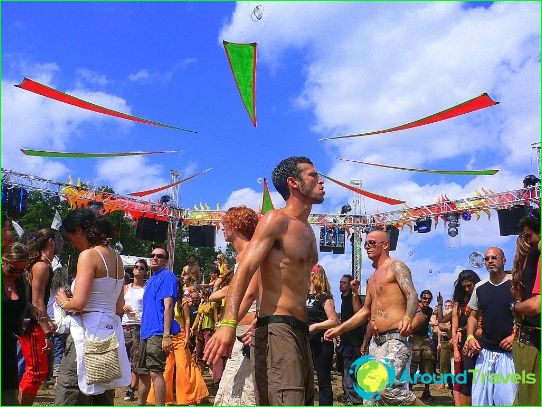 India - one of the most colorful, vibrant andcontroversial in all countries on the planet, so, deciding to spend the winter holidays in the first place have to decide on the date of the meeting ... holiday. It's very simple: in the country speak more than twenty languages ​​and profess a dozen religions. And each group - their beliefs and traditions. Therefore, India - the Christmas country in the world. Here comes this holiday many times and in different seasons. However, the traditional New Year in Goa also has not been canceled.
Bathing suit in the style of Santa
Beginning with the Christmas story, a series ofentertainment smoothly flows to the beaches of Goa on New Year's extravaganza. For local residents, professing Christianity, this festival coincides with the New Year in the rest of the world and comes on the first day of January. Celebrate it made in the family circle, the table feeding fish or fowl, Indian sweets, fruits and rice. It is believed that the abundance of rich table will bring in the next year, and Indians firmly believe in it.
After midnight, the young members of the family leaveat the disco, which in warm climates Goa happen and right on the beach. In nightclubs booming music and the river flows Fresh squeezed lime and sugar cane. The Indians have little regard for alcohol, but fun no less and, in his absence. Apotheosis holiday - sun meeting on the sand and swimming in the ocean.
Photos of New Year celebrations in Goa