Tours in Goa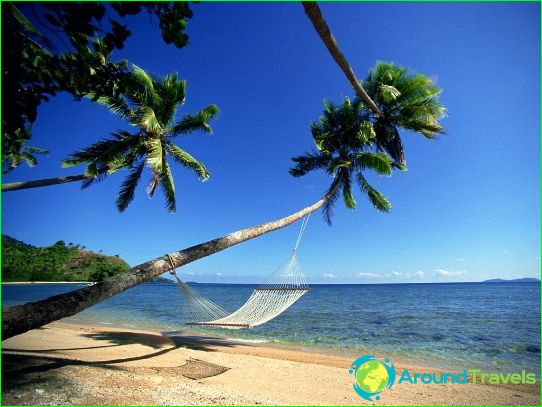 The smallest Indian state of Goa - a realMecca for those who prefer a relaxed beach holiday. Here nothing distracts from trying to go into nirvana, and the surrounding scenery, local cuisine and not too permitted in other places of fun and does make tours in Goa way to get on vacation all at once.
Climatic nuances
Tours in Goa is best to plan for the period fromDecember to February. At this time the state is quite hot, but dry, so you can rest more comfortably than in other months. The rainy season on the west coast of the Indian subcontinent, where is Goa begins in June and lasts until September. Relatively cool weather during this time accompanied by a huge amount of rainfall that makes the air too wet for a comfortable stay.
Swim in the tour to Goa at any timeof the year. The water is heated to about 30, but because of frequent storms sea muddy in the rainy season and high waves can be dangerous for not too experienced swimmers.
Briefly about the importance
He died in Goa and were in it the second governor of Portuguese explorer Vasco da Gama discovered India in the late fifteenth century. His name is called today the state capital.
In the late 80-ies of the last century in Goa originated the musical direction of Goa trance. This is electronic music, which appeared under the influence of Indian classical music and psychedelic rock.
Influence of Portuguese colonists who remained inGoa until the mid-twentieth century, the state has made is not quite like the other regions of India. This has contributed to the appearance in these parts hippie, founded on the territory of its colony of Goa.
The beaches here stretch for more than 40kilometers. Tours to Goa in the south part of it - it's more expensive vacation, and the local hotels are designed for solid purse and have a lot of stars on the facade. The northern part of the state - a democratic resort area, where noisy, but cheap and fun.
The length of the direct flight between Moscow and the Dabolim International Airport in Goa is 6.5 hours.
The most remote Goan beach, where you can taste the best mussels on the coast - Betul. To get to it, will have to rent a motorboat.
Most Russian holidaymakers resting onMorjim beach. You can not only talk about the prices for rental apartments in Moscow and the dollar exchange rate, but also taste the dumplings and borscht, when homesickness becomes unbearable.
Photo