The best resorts in India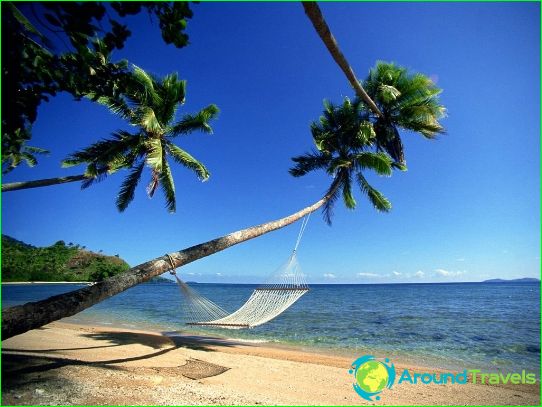 Holidays in India, probably one of the mostexotic and, at the same time, intellectual trends. It is a country with a totally unique, original culture and many architectural and historical landmarks. The best resorts in India offer various types of recreation, but one thing is sure in full: a vacation spent in this unusual country, will become the best tourist adventure.
Goa
The most visited resort in the country. This tourist area has an internal gradation: South and North Goa. On the territory of North Goa, tourists prefer to stay middle class. There are not too many "luxury" hotels. South Goa - a popular place for the rich, accustomed to overspend public.
Goa is known for its active nightlife. Numerous night clubs are always ready to take guests and beach parties in the open air is very popular.
Kerala
This resort area is located on the second lineamong the best resorts in the country. You do not like too much noise? Where you can find calm and quite secluded beaches, where you can safely enjoy the sun and enjoy the warm waters of the ocean.
Kerala is also known for its centers, where the practice of traditional Indian medicine (Ayurveda). Here you will choose individual health program.
Calcutta
One of the largest cities in India, as well aspopular tourist center. Calcutta is interesting for visitors not only for its tropical climate and numerous attractions that reflect the long history of the country.
Hotel complexes are waiting for tourists all year round,but most visitors come during the winter months. Arriving in the city, it is sure to be included in the route of their trips monument Shahid Minar, whose height is 50.29 meters, and be sure to pass through the gates of Calcutta - Hauri bridge, which is one of the largest bridges in the world.
For lovers of shopping trip to Kolkata willrevelation. It sells excellent silk goods, decorated with unique national embroidery, carpets, lovely trinkets made of rosewood, white ivory marble. As a rule, most of them - purely handmade.
Kovalam
A small coastal village is greatdeveloped resort area. These tend in search of sun, sea and cozy beaches surrounded by tall palm trees. The most popular beach - Lighthouse Beach - always full of tourists. It's quite a small beach, and from one end to the other can go literally 10 minutes, but it has a beautiful beach infrastructure.
Photos of India resorts