Entertainment in India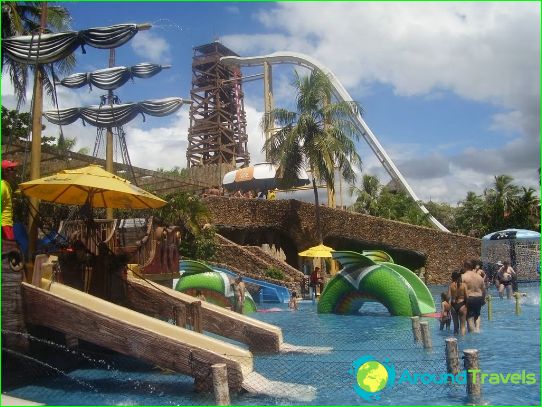 India - it's an amazing, incredible andto some extent mysterious country. People come here either falls in love with her, or forswear ever set foot on its soil at all. Entertainment in India no less fascinating.
Anjuna (Goa)
This resort town can be called "nightheart "of North Goa. Anjuna - Capital reckless trans parties. And come here not for the palm trees and the warm Indian Ocean and the endless parties and gorgeous acquaintances.
Once here, be sure to schedule a trip to theParadiso. It is the most fashionable and the largest nightclub in all of Goa, which occupies a huge cavern of natural origin. Here, in the high season and going to twist your plate the best DJs in the world. At the same time the entrance to a party purely symbolic: only 5-10 dollars.
In the evening, at Anjuna beaches you can watch the amazing spectacle - sunset. Types as witnesses speak, absolutely fantastic.
Wednesday in Anjuna - market day. It opens here on Wednesday flea market, which is a paradise for shoppers. You will be able to delve into the mountains souvenir, buy unique handmade jewelry and even a tattoo.
Bollywood (Mumbai)
There are a few free days? Then light up in one of the many works of melodramatic Bollywood. Local filmmakers are sorely lacking white faces in the frame. If desired, you can become a member of the crowd, a cameo or even play in one of the ads.
Motion picture agent simply arrange a hunt for the young,but not too richly dressed Europeans. The easiest way to stumble upon such a hunter faces in Colaba (cafe Leopold`s) or guest-house Red Shield Salvation Army.
The cost of the working day starts from Rs 500 androles may be quite different. The bulk of the work time to do anything you do not have to. You just need to be on the site and wait for the director to need you. For the professional classes is pretty boring, but just watch, how do Indian cinema, is pretty interesting.
Panaji (Goa)
Although Panaji - the capital of Goa, it is likelylike a small provincial town. Here you will meet the narrow streets, a variety of churches, open-air tables. The whole appearance of the city just goes against all European ideas about India.
The symbol of the city is the statue of Abbe Faria,stretched out his hands over immersed in a hypnotic dream woman. Legend has it that this is the scholar and priest, and served as the prototype of the famous Abbot Alexander Dumas in his work on the novel of Monte Cristo.
It is impossible not to pay attention to the buildingSecretariat (former sultan's palace). In the 17th century it is accompanied by Portuguese hands, significantly changing his appearance. Now it serves as the residence of the Viceroy, and here is the colony and the secretariat.
Photo