Railways of India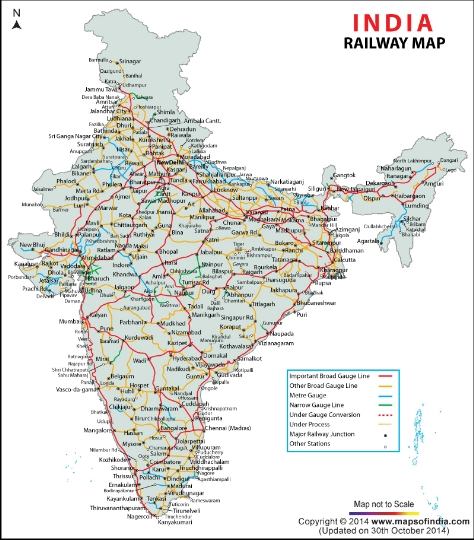 Railways of India have a length of more than63 thousand km. For this indicator, the country ranks fourth in the world. Almost all rail transportation come under the control of Indian Railways public company. The management of this company by the Ministry of Railways of India. Many rail routes of the country overwhelmed.
State Railways
Train - this is the most accessible and popularway of moving for the population. The official website of Indian indianrail.gov.in railways represented the train schedule. Each train has cars of various classes, various levels of comfort. Railways of India provide the bulk of cargo and passenger traffic. High-speed trains running between major cities are equipped with air-conditioning systems. Less convenient to assume express that much cheaper.
Many Indian train differentunsanitary conditions. In the high-end cars situation much better. In the mountainous areas of the country are functioning lines that were built during the British rule. The rolling stock there is in poor condition. In such places, the roads often have a track of different widths, which affects the speed of trains. In the northern states of the country are frequent accidents on the railway. The reason is the mismanagement, overpopulation and poor quality of service. India is a world leader in the number of traffic accidents in the railway sector.
The fare on trains
Indian trains are cheap, thatdetermines their popularity among locals and tourists. Ticket price is largely determined by the quality of service and route range. For example, a ticket to the first class carriage for the trip of 1000 km will cost about $ 54. Journey to the general car at a similar distance would cost $ 2.5. At stations are computerized and conventional cash register. In a first embodiment, the passenger can book a ticket for a specific location. To do this, it fills a special document, which then have to print out and take with you. A couple of days prior to departure at the box office start selling tickets Tatkal, the cost of which is 20% higher than normal.
Buy w / tickets can be on the Internet, payingfor their electronic cash or credit card. Sites offering tickets for Indian train:. Makemytrip.com, cleartrip.com and other resource indonet.ru presents users with the train schedule. For information on pricing, please visit the Indian Railways.
Photo